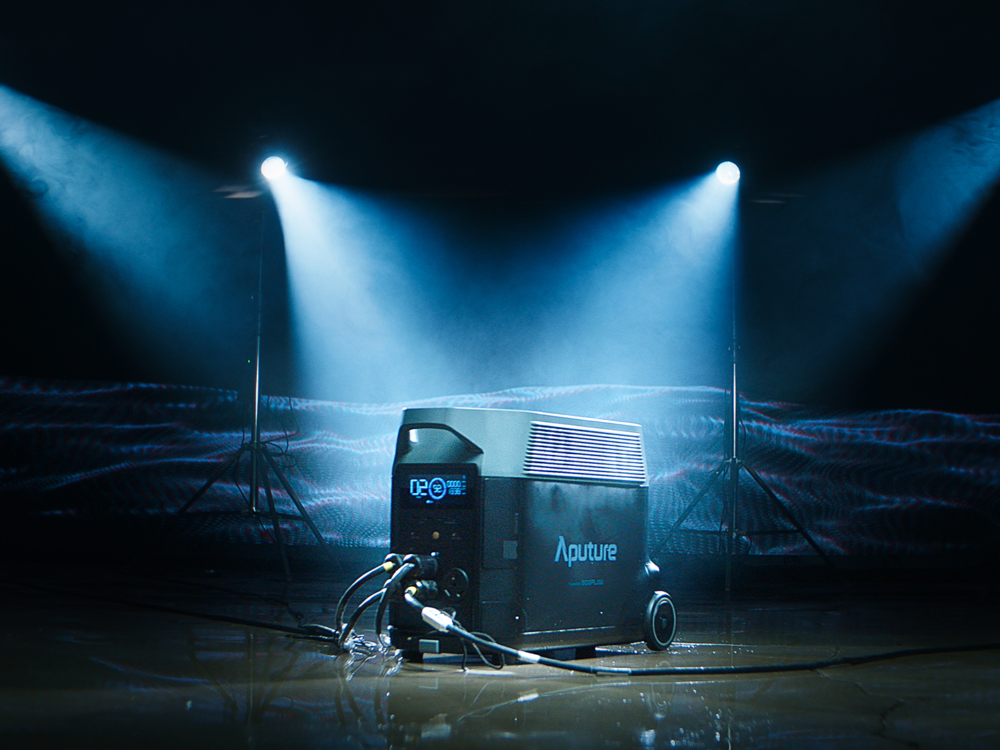 Meet Aputure's Smart Power Solution! The Aputure DELTA Pro (Powered by EcoFlow)
As we all know, Aputure is popular for different lighting gears and accessories. Before now, most of these lighting gears were powered by generators and just a few less power intensive ones, by batteries. It was quiet challenging to power the likes of Aputure LS 600 series and Aputure LS 1200D with battery because of the power demand. This is where the smart power solution comes in. The Aputure DELTA Pro (Powered by EcoFlow) is the ultimate portable power station for filmmakers. It features a 3,600Wh Lithium Iron Phosphate (LFP) battery capacity and 3,600W AC power output. The DELTA Pro provides high-capacity storage and power distribution capabilities while on set for professional filmmakers and lighting technicians.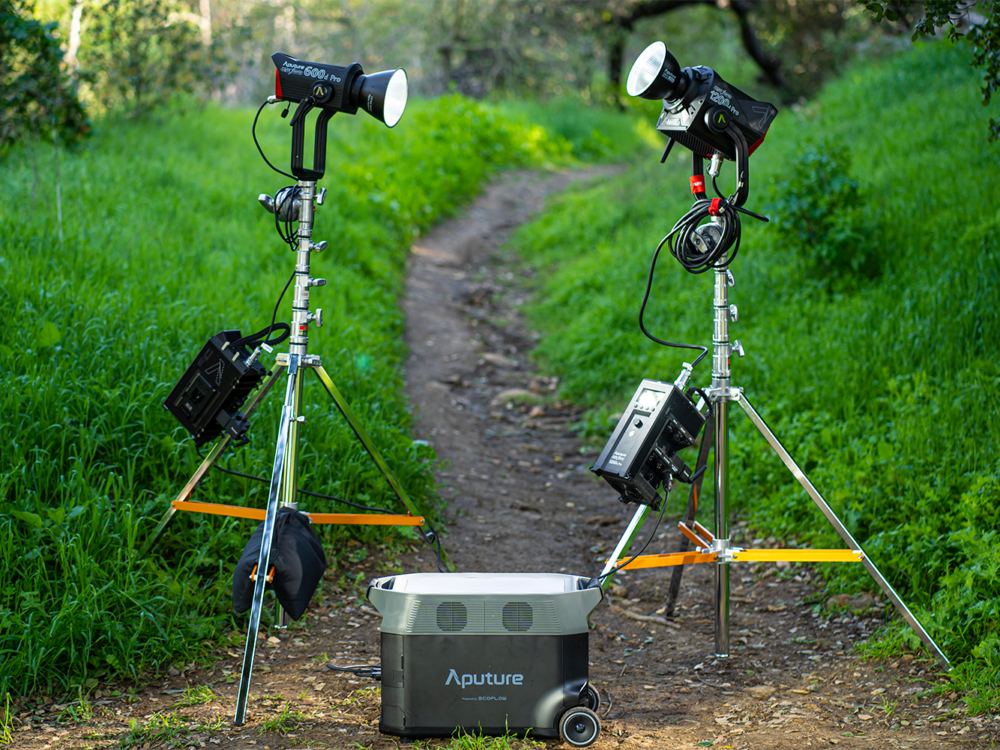 For Any Filmmaker
Delta Pro can be used for outdoor productions on locations where AC power is not readily available. Also, during longer film productions that require an extra power push, or even as an emergency backup power supply in case of a power outage on set.
Superior Battery Capacity
With a large 3,600Wh battery capacity, it can power every Aputure and amaran light for extended periods of time. Power a LS 1200d Pro and LS 600d Pro simultaneously at full brightness for 1.5 hours, or a LS 1200d Pro for over 2 hours. You can even power 5 LS 600d Pros simultaneously via the 30A AC outlet. For longer run times, the DELTA Pro's expandable capacity provides additional battery flexibility to meet the power demands on any set environment.
Maximum Output Flexibility
Delta Pro features 15 output methods and a 3,600W AC power output. It provides maximum output flexibility so you can minimize the number of power adapters needed on set. We can even power multiple devices at once. With 2 USB-A, 2 USB-A Fast Charge, 2 USB-C (100W), 5 AC Outlets, and more, the DELTA Pro grants the ability to power multiple high-wattage fixtures in the field.
Long Lasting Battery
The reliable and portable power station is designed to carry you through long film productions. Utilizing a long-lasting Lithium Iron Phosphate (LFP) battery, the DELTA Pro has an impressive lifespan of up to 10 years. It is capable of running 3,500 cycles to 80% of original capacity, or 6,500 cycles to 50% capacity.
Fast Recharging
Recharging workflows have never been faster and easier. With EcoFlow's X-Stream charging technology and a smart battery management system (BMS), the DELTA Pro delivers one of the fastest AC recharging rates, achieving a full charge in 2.7 hours from a standard AC wall outlet. Alternatively, the DELTA Pro is equipped with solar, car, and EV charging capabilities for additional charging solutions
Real Time Information
Real-time energy information is displayed on the DELTA Pro's large LCD screen. As a result, real-time analysis, important battery status information, and 23 indicators are provided. From remaining charge and discharge times, to battery percentage, to input and output power wattages, the DELTA Pro grants you all the control and information you need.
EcoFlow App
To unlock wireless smart control for your DELTA Pro, download the EcoFlow app for iOS and Android devices. Using Bluetooth or Wi-Fi, obtain real-time energy economy data such as battery capacity and input and output wattages. For additional control, configure additional settings directly in the app, including discharge and charge levels, AC charge speed, and more.
Power Anywhere
For charging and powering devices on-the-go or between locations, the DELTA Pro's durable luggage-style wheels and handle. Also, it has high quality rugged and fire-resistant ABS plastic construction. As a result, it a quick and portable multi-functional power station that can take you near or far.
What's in the Box
1x Aputure DELTA Pro (Powered by EcoFlow)
1x AC Charging Cable
1x Car Charging Cable
1x DC5521 to DC5525 Cable
2x Handle Cover
1x User Manual & Warranty Card
Finally, the Aputure DELTA Pro is not a new product developed by Aputure but a partnership with EcoFlow. It is a smart partnership because the demand for battery options for high-powered lights has been on the increase. Aputure DELTA Pro costs about ($3,299) and can be gotten at Aputure Shopify page.
CREDIT – https://www.aputure.com/products/aputure-delta-pro-powered-by-ecoflow/