Check out Nanlite's new Forza 60C
60W LED lights are becoming more and more popular these days, and Nanlite hopes to capture some of ARRI's magic to beat the competition. Small, powerful lights have become all the rage recently. We're seeing 60W light fixtures from all sorts of brands, most recently the Amaran 60D/X from Aputure. Nanlite already has a 60W light in its product line, but the new Forza 60C hopes to add punch and clarity to the form factor. But what makes it so special? Well, we might have ARRI to thank for that.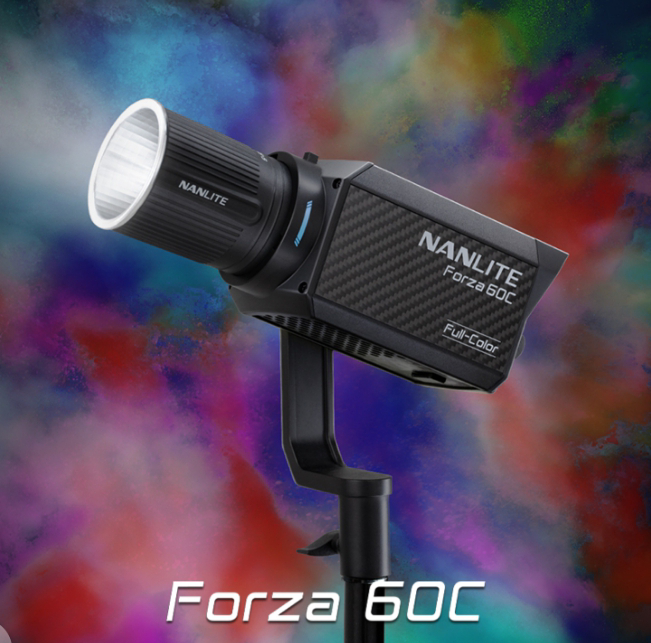 Lime, Amber, and Cyan?
With RGBWW becoming more popular among lighting fixtures, it's interesting to see some companies choosing alternatives to that color layout. One such alternative is RGBLAC, which has popped up a few times lately. An abbreviation for red, green, blue, lime, amber, and cyan, the color layout seems to hail from the theater world. And it's something that ARRI has focused on with its Orbiter light. Powered by the ARRI Spectra six-color LED light engine, the Orbiter is a super bright LED fixture with output that attempts to rival HMI systems.
The RGBLAC LED layout is said to provide a wider color gamut, more accurate colors, and higher color rendition across the entire CCT range. Most importantly, skin tones should benefit the most. And Nanlite wants to piggyback off this tech to make affordable options for filmmakers.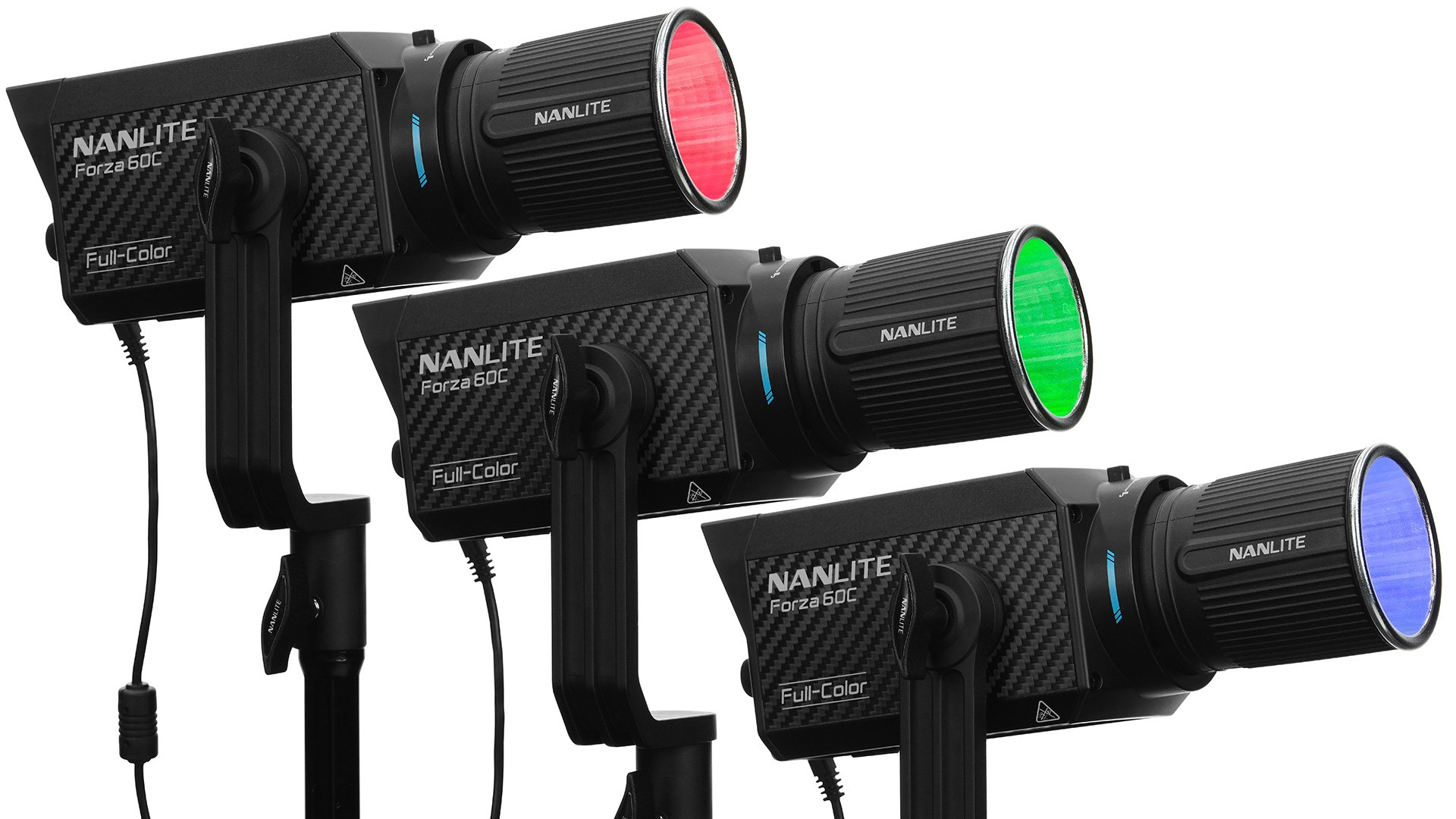 The new Nanlite fixture is adopting the RGBLAC six-color system to stand out from the rest of the competition in its price range. According to Nanlite, the Forza 60C will have improved color rendition over other RGB/RGBW/RGBWW fixtures on the market. Boasting an average CRI/TLCI score of 96/95, it attempts to find a balance between color fidelity and color temperature.
Key Features includes:
1. RGBLAC six-color system adding Lime/Amber/Cyan LED beads with RGB
2. Lightweight lamp head weighs just 1.08KG with illuminance up to (12,810 Lux@1M)
3. Calibrated distribution of power for each LED bead without illuminance discrepancy in colors
4. CCT range of 1,800K-20,000K and ±100 G/M adjustment.
5. CRI/TLCI score of average 96/95 and TM-30 Rf average 94 / Rg average 100
6.FM mount with an option to integrate into the Bowens mount ecosystem
5. Professional options of HSI / RGBW / XY modes for color calibration
6. AC & DC power options with a battery grip for on-the-go shooting
7. Intelligent fan that automatically adjusts according to ambient temperature
8. Multiple control methods, including on-board, 2.4G, NANLINK APP, and DMX/RDM controls
9. Firmware upgradeable via the USB-A port on the fixture body
Nanlite states the new light will have an ultra-wide CCT range of 1800K-20000K. It'll also be the first fixture in its product stack with the widest light spectrum and color gamut. It can even be modified to be used handheld, which is a nice addition to filmmakers trying to keep a small footprint on location.
The only minor issue we see is the utilization of the proprietary FM mount instead of a Bowens mount. While you can get an adapter, it's just another thing to worry about when trying to light your scene.
Credit- https://nofilmschool.com/