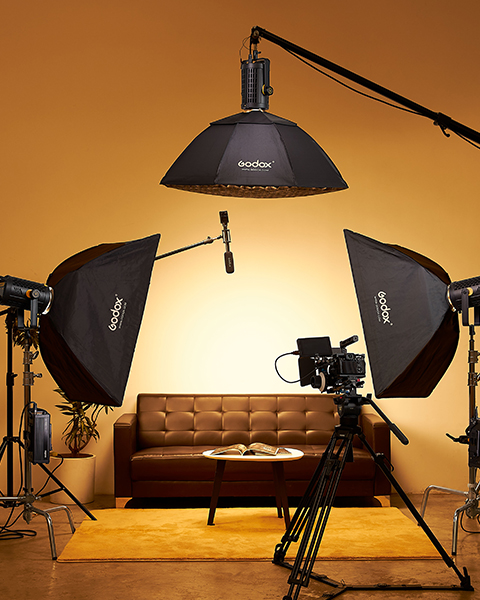 New Release Alert! Check out New Godox UL150II and UL150IIBi
Godox was founded in 1993 as a high-tech manufacturing facility specializing in lighting and audio equipment. They have now become a lighting equipment expert and innovator of gears for photographers, videographers, filmmakers and more. Driven by the mission of offering great lighting and audio solutions, Godox has been always pushing the boundaries of technology, and constantly bringing professional products to the industries. In addition to their catalogue of lighting fixtures, Godox recently released two new fanless 150W COB LED spotlights: the UL150II (daylight) and UL150IIBi (bi-color). The lights ensure completely silent operation without interfering with sound recording on set.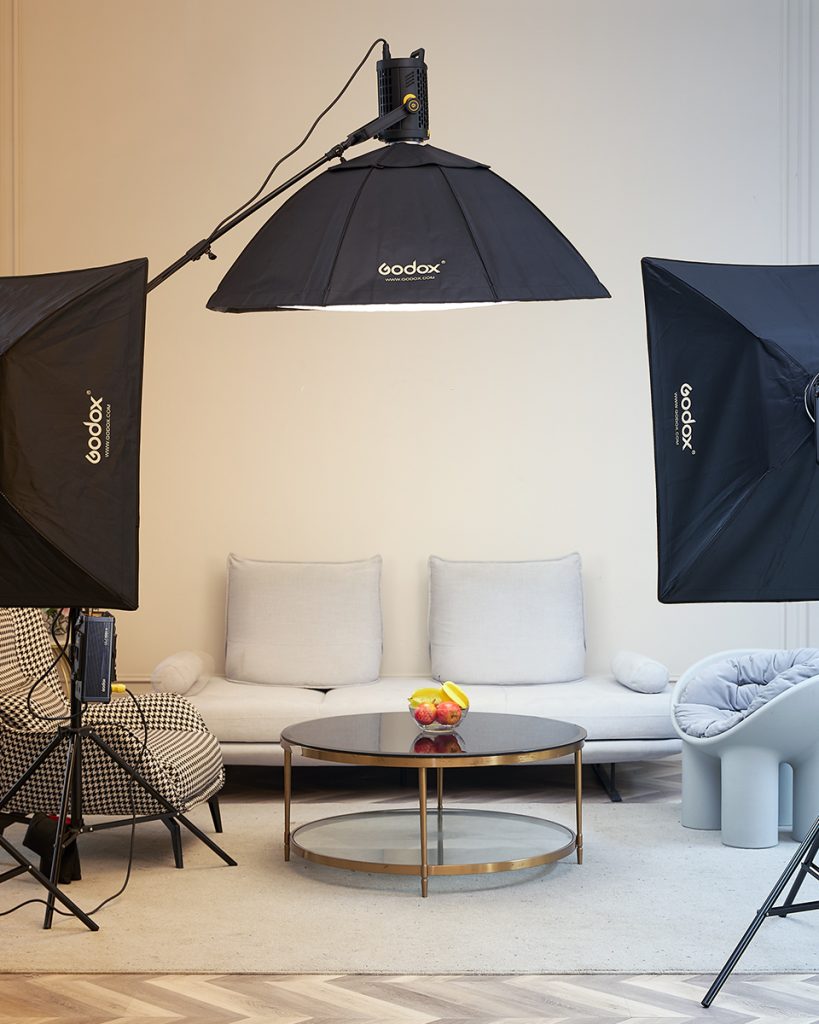 This Godox innovative products inherits the silent, fanless design of the existing UL150 model while adding an upgraded control box, a bi-color option, DMX control, and built-in lighting effects and all the ergonomic details. . Below are some of the features in detail:
1.) Fanless Cooling- The elaborate cooling system allows for efficient and reliable heat-dissipation without built-in fans, making the recording process absolutely silent.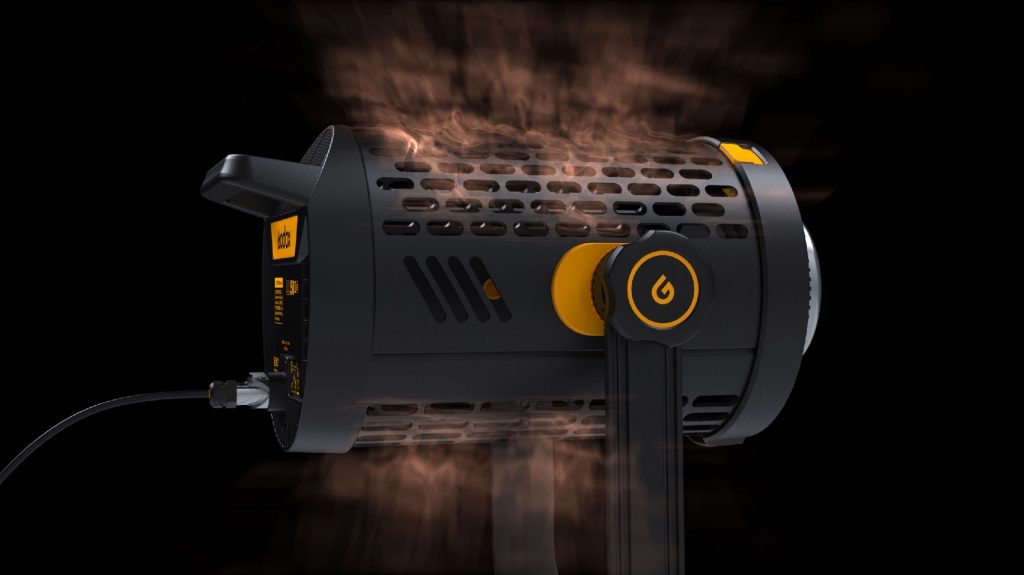 2.) Bi Color Options- The 150W silent LED lights come with a bi-color option, letting you adjust smoothly between warm and cool white to match the ambiance for a natural look in different shooting environment. Both are respectively a daylight-balanced and a bi-color COB LED spotlight, with a maximum power consumption of 160W. The color temperature of the UL150IIBi model is adjustable between 2,800 and 6,500K.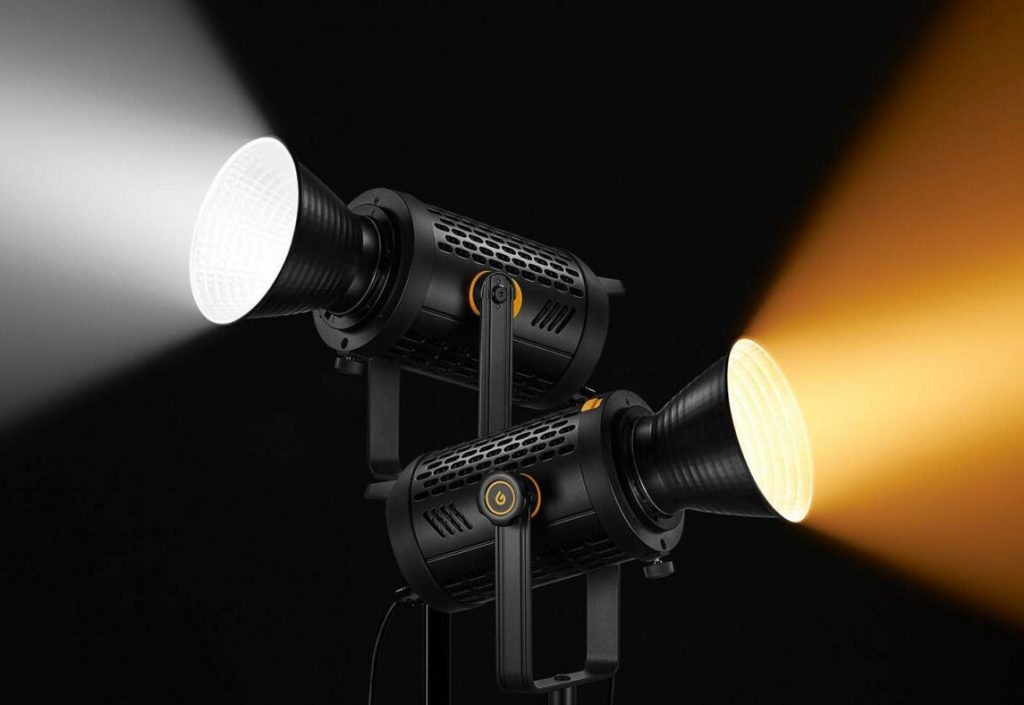 3.) Build-in FX Effects- Various build-in FX effects come to the UL150II and UL150IIBi allowing you use the lights to simulate the cinematic scenarios in a breeze.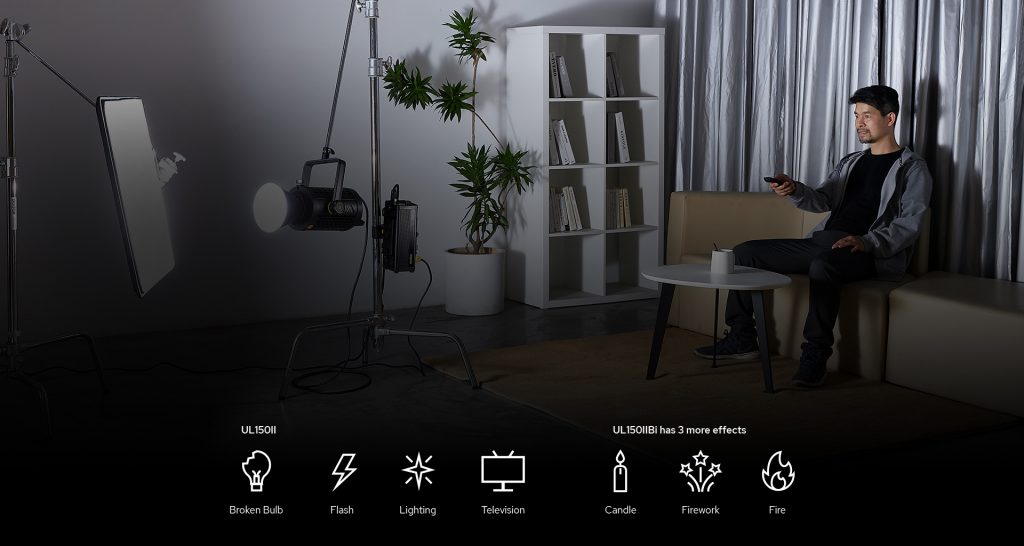 4.) Unlimited Compatibility- Equipped with the Bowens Mount, both the UL150II and UL150IIBi are widely compatible with a series of light shaping systems, providing unlimited possibilities to create whatever lighting effects needed in your creation.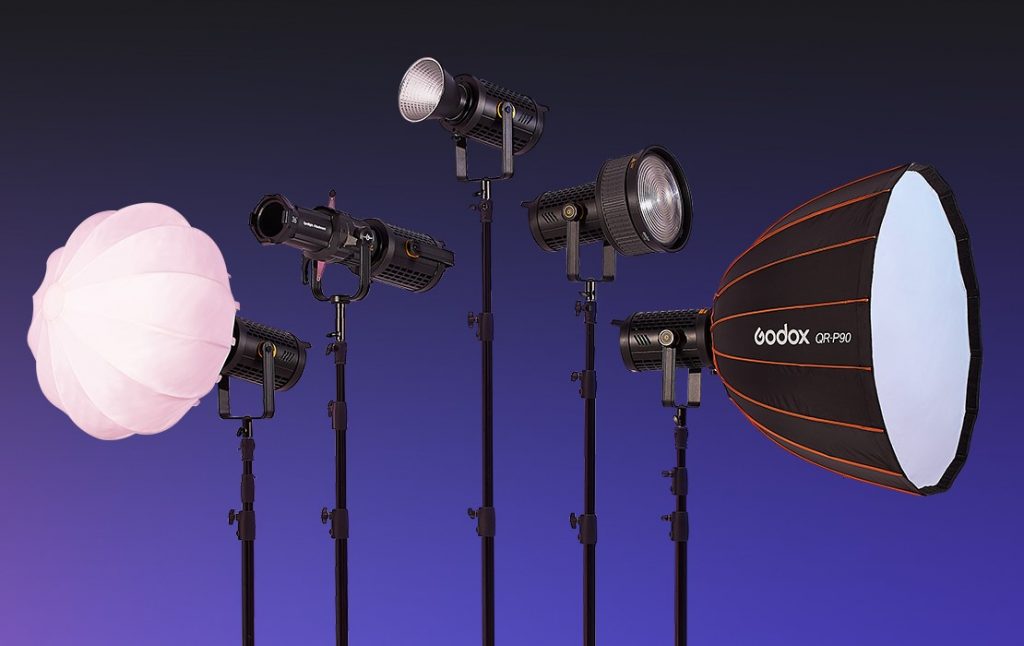 5.) Top-notch Control Box- The all-in-one control boxes are designed with professionals in mind. The intuitive interface, versatile power supply system, and the special clamp for secure and convenient installation make the UL150II UL&150IIBi virtually flawless workhorses in creation.
6.) Reliable Color Fidelity- The UL150II and UL150IIBi render light with superior color fidelity, presenting the vivid and vibrant image quality that saves your time and energy for post-production.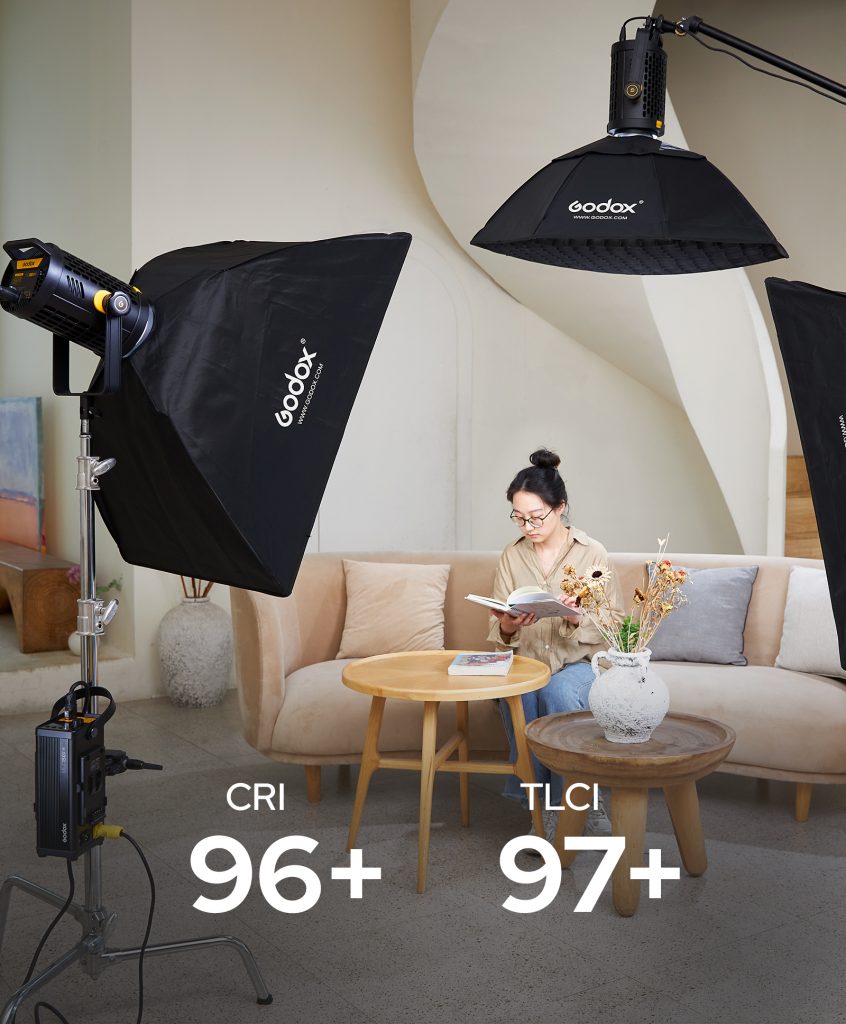 7.) Multiple Control Methods- In addition to the intuitive on-board control, the UL150II and UL150IIBi also feature DMX control, remote control with RC-A6, and Godox Light app control, giving you maximized freedom and utmost efficiency to control the lights.

8.) Scientific Dimming- Four optional dimming curves catering to the output behavior of different settings will help to get the best lighting effect more efficiently. These dimming options are Linear, Exponential, Log and S-Curve.
Finally the UL150II/ UL150IIBi comes in a complete pack containing the light body, power cable, connecting cable, pro reflector, lamp cover, etc. Both fixtures are available for pre-order now, starting at $499.