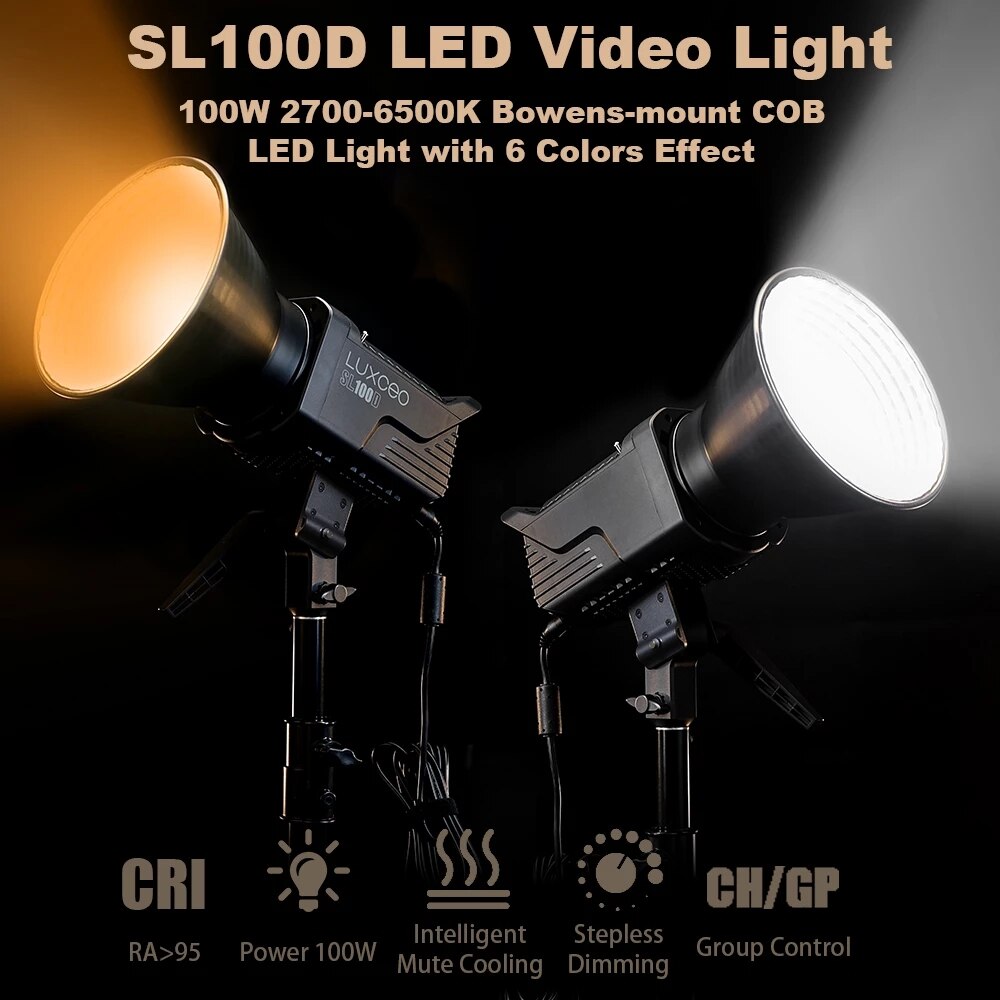 NEW ARRIVAL! CHECK OUT BRAND NEW LUXCEO SL100D LED VIDEO LIGHT.
LUXCEO was established in 2016 with a focus on the design, manufacturing, sales and service of LED photography fill light. With a good number of effective lighting fixtures to their credit, Luxceo believes they will eventually lead the domestic and even the world LED film and television lighting development trend in future's development. For the purpose of this post, a critical review of their newly launched COB light will be made.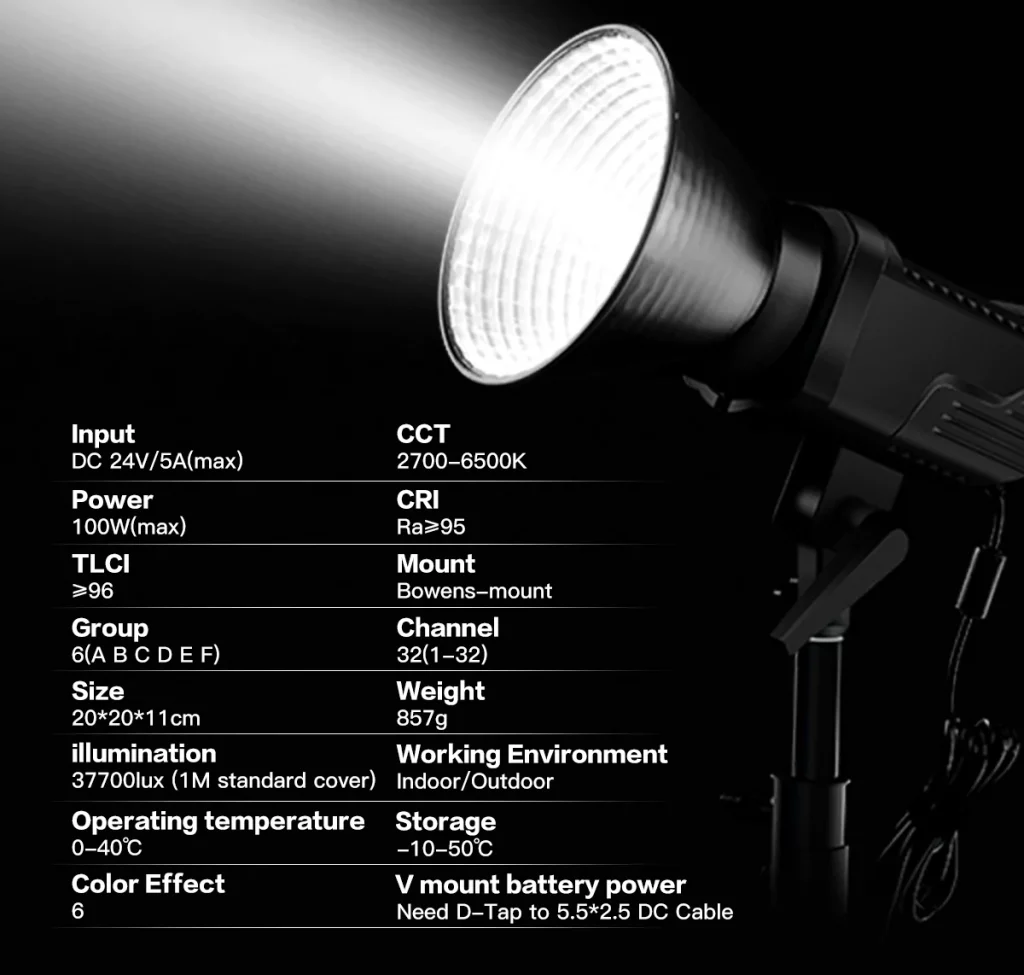 Luxceo SL100D is an Led video light with dual color temperature of 2700-6500k. Unlike other COB lights in its category, it is small, light weight and easy to carry. It comes with a standard baorong bayonet which makes it easy for it to be combined with other light accessories/modifiers. The lights has other beautiful features like high colour rendering index, intelligent silent cooling, group control ability, smart stepless dimming and even a 4m long power cord. Other features of SL100D includes the following :
Bowens Mount: The built-in umbrella hole and Bowen's mount are compatible with a wide range of light modifiers and accessories, such as the included reflector, to produce a wide, even and neutral quality of light.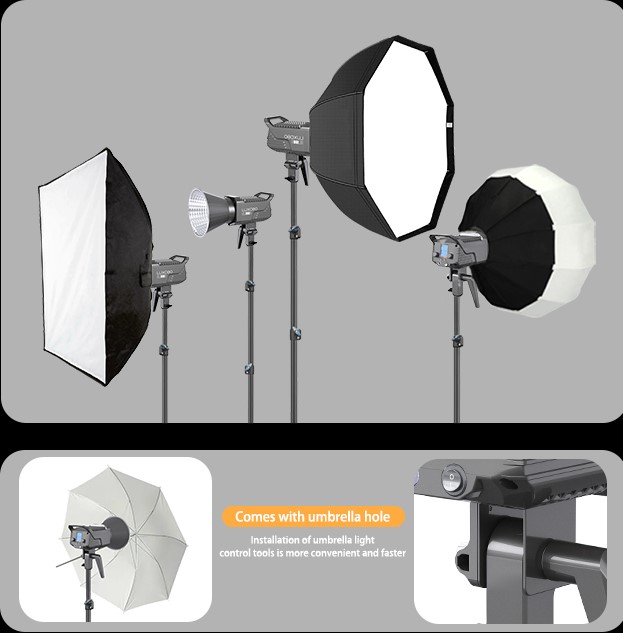 Lighting FX: Luxceo sl100d has 6 lighting effects that make it easy to simulate certain scenarios in your life!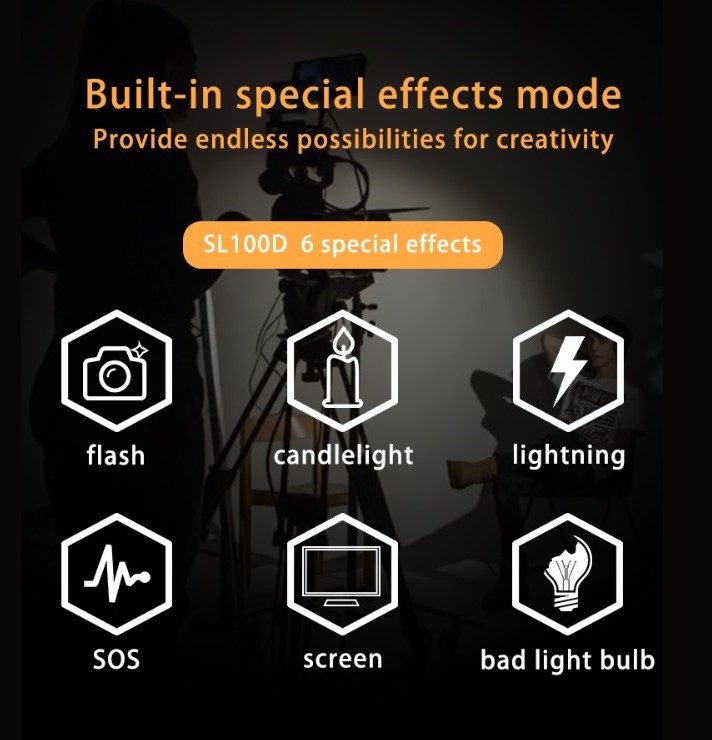 Variable colour temperature: The dual colour temperature 2700-6500k is infinitely adjustable, making it easy for you to match the ideal environment to your photography!
Intelligent Silent Fan: The super silent fan will work when the internal temperature reaches 60°C, helping to reduce the temperature of the machine to avoid any humidity, and the intelligent silent cooling ensures that the fan does not create any unwanted noise.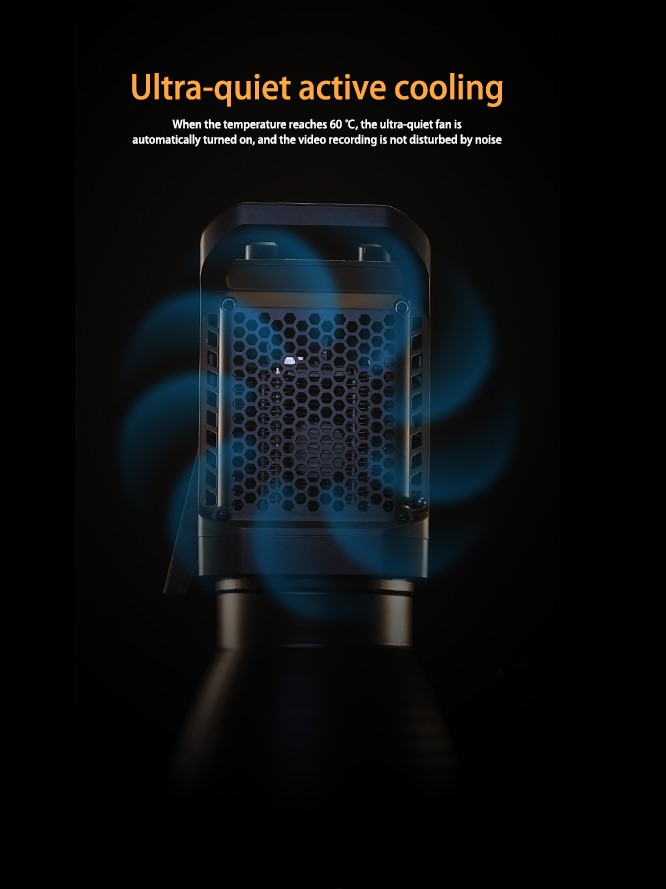 High colour rendering: High-quality light source for colour reproduction, CRI 95+ & TLCL 96+, in line with professional photography, helping you to capture more colour details and accurately reproduce the image colours to ensure authenticity.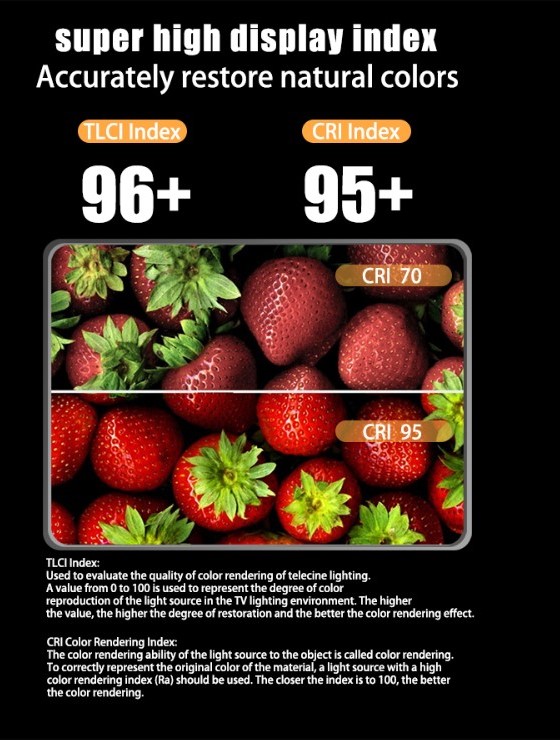 Amazing brightness: adjustable from 0 to 100% brightness with standard 55° scale reflector, up to 37700lux @ 1m.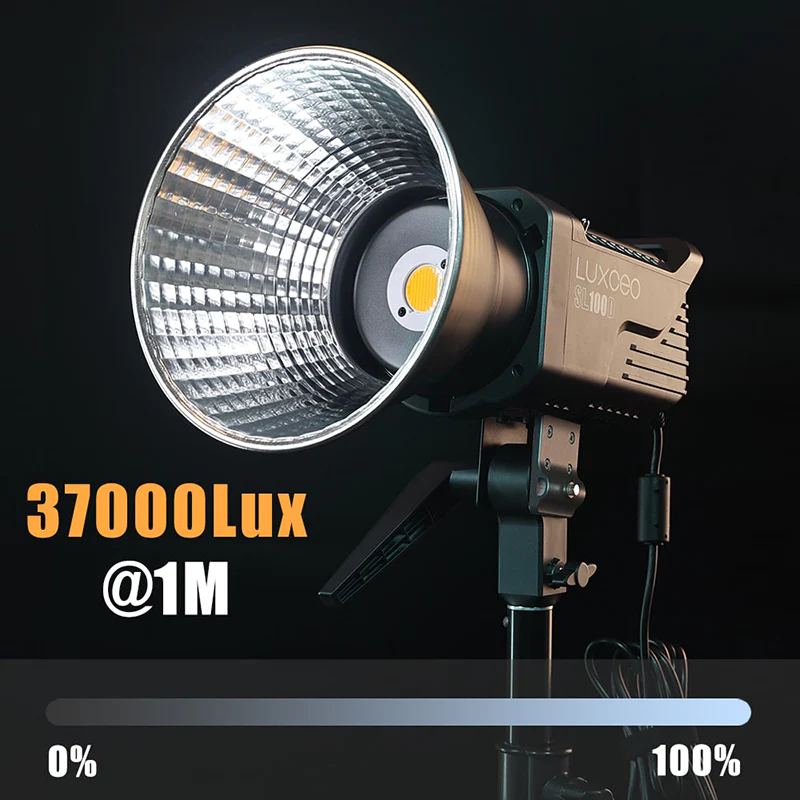 Group/Channel control: 6 groups of 32 channels, when all lights are in the same group and channel mode, you only need to set the parameter for one of the light, then all others light will also be controlled!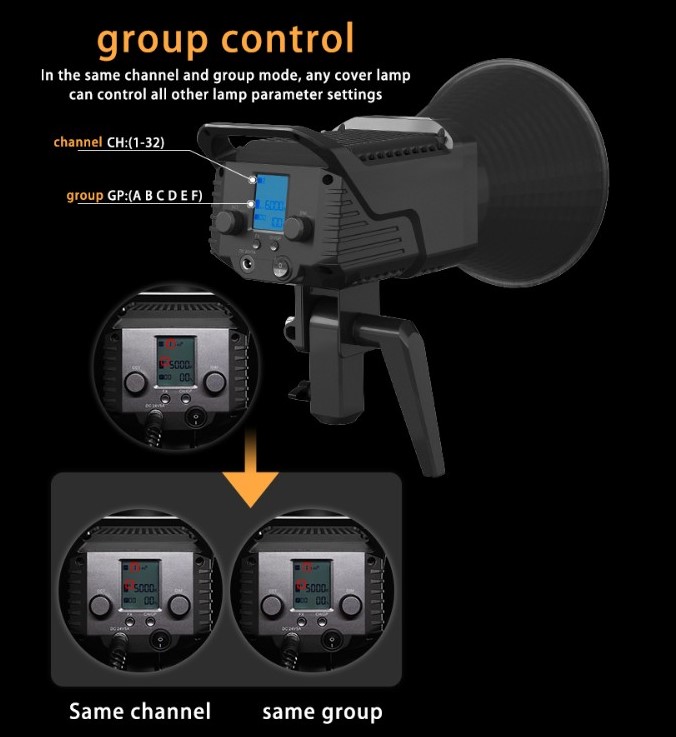 Product list- A complete set of Luxceo SL100D contains the following: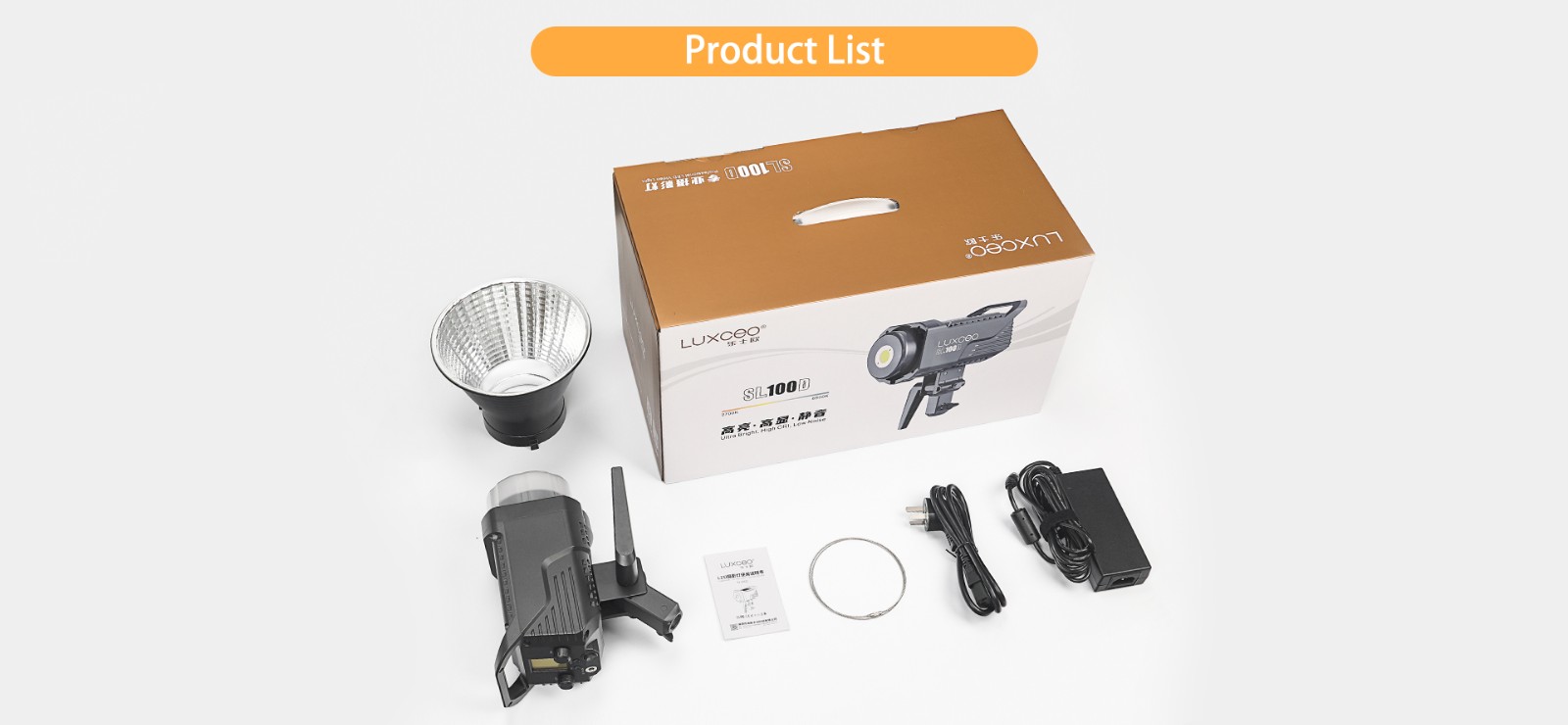 CREDIT : https://luxceoshop.com/blogs/news/new-arrival-luxceo-sl100d-bowens-mount-cob-led-