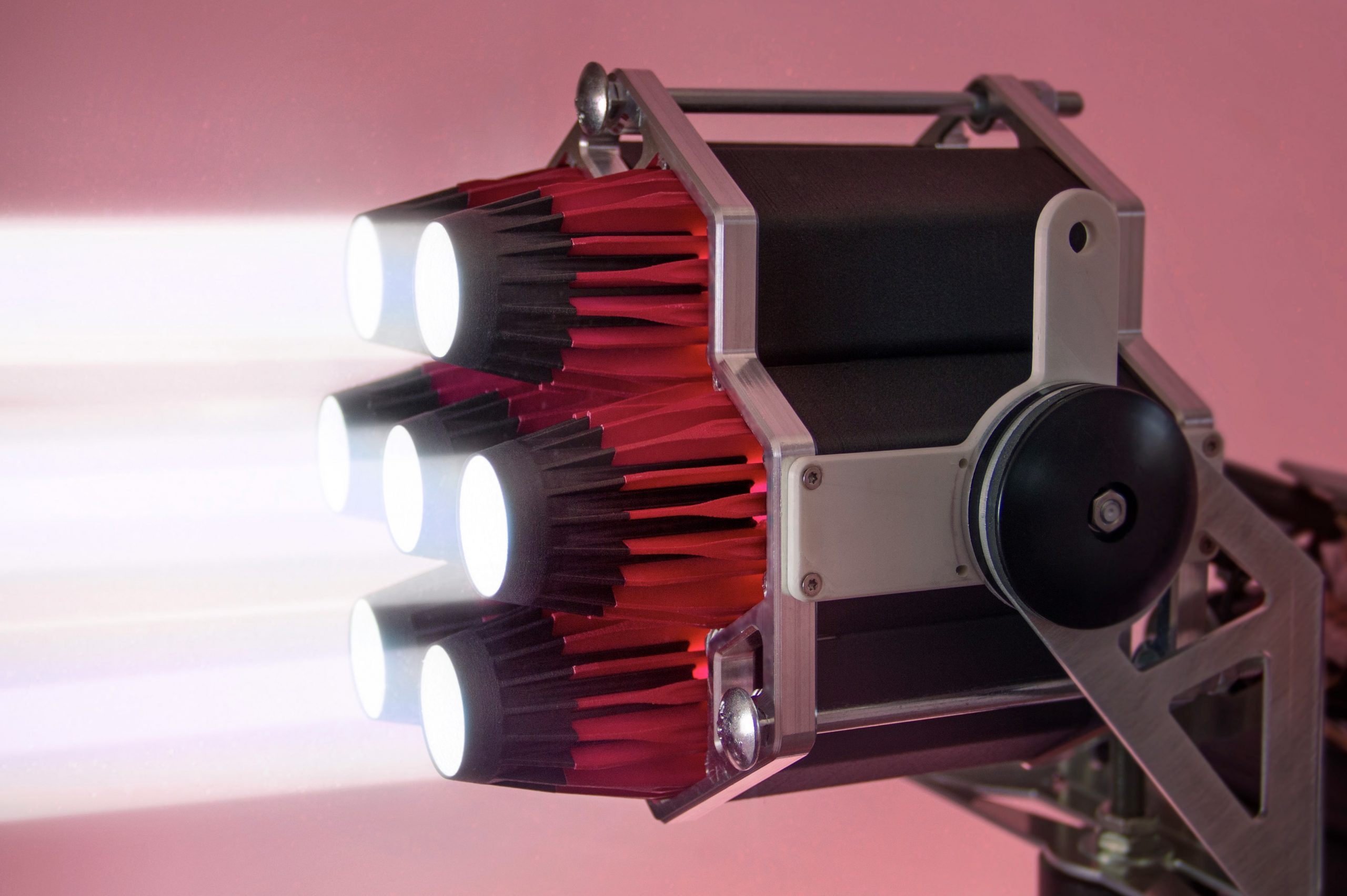 SUMOLIGHT IS SET TO UNVEIL NEW LASER SPOTLIGHT CALLED SUMOLASER!
SUMOLIGHT is a German based manufacturer of lighting systems for professional film and TV-productions. Founded in 2011 by gaffers and photographers. Their experience on set is the DNA of all SUMOLIGHT products. They are set to introduce a new design for professional lighting called the SUMOLASER. The seven-light array of laser-powered beams offers 18kW HMI daylight balanced stage light which can also project up to several miles into the sky. SUMOLIGHT says that this new powerhouse lighting design rivals the output of traditional 18kW HMI daylight sources weighing more than ten times as much, and provides a daylight point source for unparalleled luminance with incredible accuracy.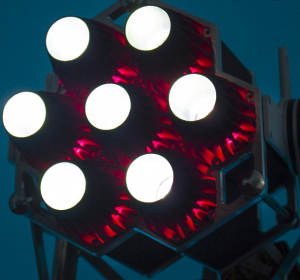 The lights are attached through a unique quick-release snap system called SUMOSNAP, and can be used to combine multiple fixtures into a single, powerful array.This quick-release connecting system effectively allows multiple fixtures to create a secure screw-free interface to truss systems, standard junior pins, and other grip hardware. The lighting array weighs less than 11 pounds (4.9kg) and is very compact at just 8.03×7.65×7.56″ / 204x194x192mm for each light. Together, they max out at about 18.9×11.4×12.6". The SUMLASER is rated at IP65 for all weather, outdoor use, as well as indoors with total safety compliance. No word on pricing or availability, but SUMOLIGHT will be featuring the SUMOLASER at their Booth, #930, at CineGear at the Los Angeles Convention Center from June 9-14.
For more information, contact [email protected] or www.sumolight.com
CREDIT: sumolight.com , http://4Kshooters.net