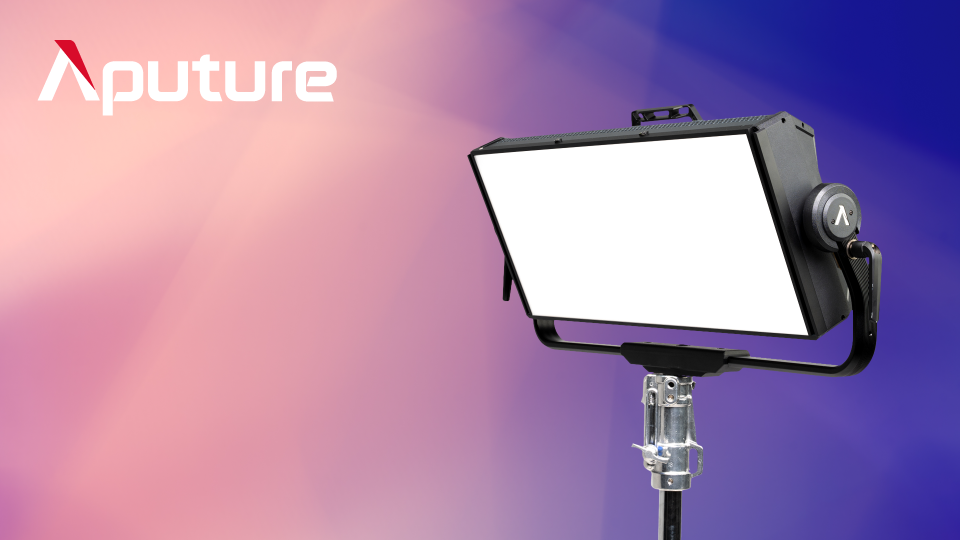 THE WAIT IS OVER! APUTURE HAS LAUNCHED ACCESSORIES FOR NOVA P600C.
Aputure recently launched an extensive set of accessories for their Nova P600c RGBWW LED panel. The new accessories are seven different items that are broken down into three categories – light modifiers, lighting support, and a rain shield. These accessories make the light more adaptable and they include: barn doors, softbox, space light, 45° metal grid, dual head yoke, pole-operated yoke, and rain shield. First introduced in September 2021, the Aputure Nova P600c RGBWW LED panel is the company's attempt to directly compete with ARRI's famous SkyPanel S60-C.
Let's start with the simplest of light modifiers: the four-leaf barn doors. These can come in handy to quickly shape and control the light beam of the Nova P600c. They feature an aircraft-grade aluminum construction that keeps them light and durable at the same time. Moreover, they come with Fabric Light Leak Covers to eliminate light spills from the side.
If you'd like to soften the light produced by the Nova P600c, you can opt for a new collapsible softbox that comes with a convenient carrying bag and a 45° light control grid. This modifier attaches to the Nova P600c via a series of hook-n-loop straps and its rectangular surface measures 60x90cm/2x3ft when fully deployed. Its inner lining is made of a highly reflective material and the modifier features a diffusion layer similar to a 1/4 grid cloth.
If you're aiming for a soft light source, then the cylindrical Space Light accessory is also a valid option. It wraps around the fixture and evenly diffuses light in every spatial direction. For even better control, a black skirt with a slightly reflective inner layer is also included.
Last but not least, a lightweight (630g/1.39lbs) and thin (2cm/0.8") 45° metal grid can be installed into the fixture's accessory slot. This accessory helps control spills and reduces the light beam angle.
Rigging and protecting the Nova P600c
Along with the Nova P600c light modifiers, Aputure also introduced two accessories to offer more flexibility when rigging the unit. The dual-head yoke serves as a support to create an array of two Nova P600c fixtures stacked on top of each other. In this configuration, the two panels act as a big 60x60cm/2x2ft light source with a total output of 1200W and their tilt can be independently adjusted by 360°.
On the other hand, the pole-operated yoke is specifically designed for studio configurations where the Nova P600c is hung from a lighting grid. In this case, the yoke allows 360° freedom of movement for both pan and tilt.
Finally, the company developed a rain shield to protect the fixture from rain drops. The cover is made of high-intensity waterproof nylon fabric. It attaches to the Nova P600c via a metal structure that slides into the light's dedicated accessory slot.
Price and availability
All the new accessories for the Aputure Nova P600c are now available for pre-order on B&H. While the dual head yoke, barn doors, and softbox should start shipping soon, the space light, 45° metal grid, pole-operated yoke, and rain shield will start shipping in late Q2/early Q3 2022. Pricing is as follows:
Credit: https://www.cined.com/aputure-nova-p600c-accessories-released/