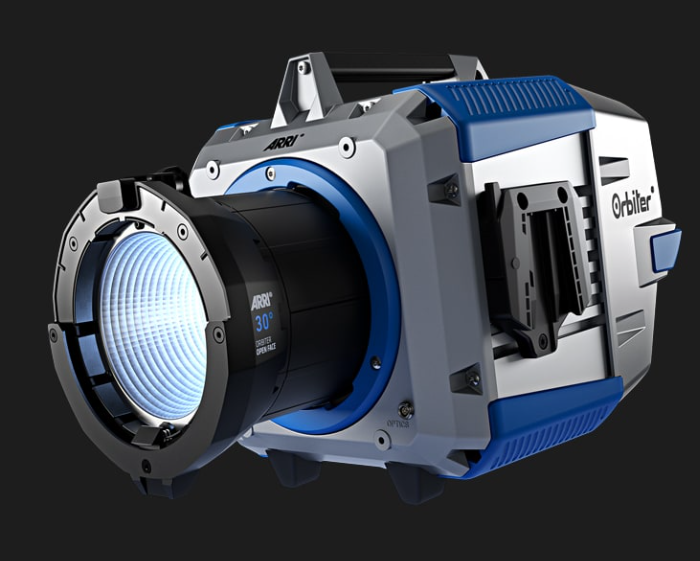 ILLUMINATION RESHAPED! A DETAILED LOOK AT ARRI'S ORBITER.
Orbiter is an ultra-bright, tunable, and directional LED fixture from ARRI. All systems in Orbiter are completely new and designed with versatility in mind. Orbiter's six-color light engine ARRI Spectra delivers a wide color gamut and outstanding color rendition across all color temperatures, along with industry leading, smooth dimming from 100% to 0%. With its changeable optics, orbiter can transform into many different types of lamp heads, including open face, soft light, domes and many more. Orbiter's state-of-the-art technology and multi-functional design optimize it for today's needs as well as for emerging requirements, with endless possibilities for update, enhancements and new configurations.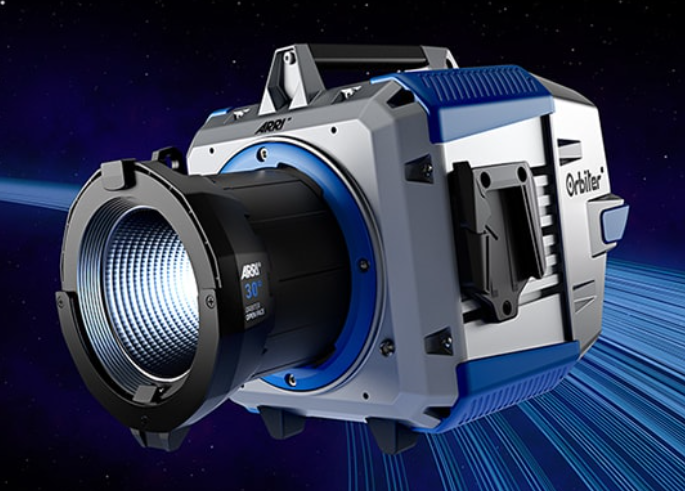 The Orbiter is an extremely bright and powerful LED fixture. It has a larger CCT range of 2,000 to 20,000K with ultra-high color rendition across all color temperatures which makes skin tones look amazing and natural. The new Color Sensor Mode in Orbiter will read the ambient color surrounding the fixture and reproduce the color with great accuracy. It is power friendly and waterproof as well.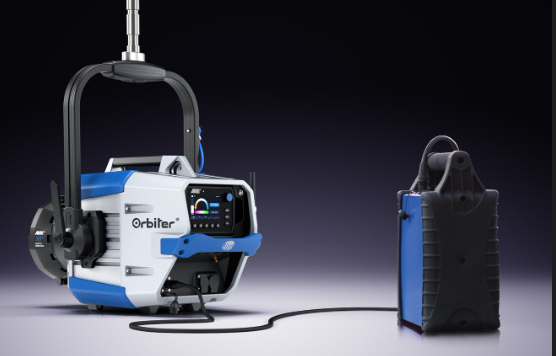 Check out some of the features of Orbiter highlighted below: 1. It has CCT range of 2,000k to 20,000k
2. Removable control panel.
3. High connectivity options (USB-C, USB-A, 5pin XLR,DMX IN& OUT,etc.)
4. Waterproof housing.
5. Stepless dimming from 0% to 100%.
6. Allows for third-party optics
7. Powerful control software (LiOS meaning Light Operating System)
8. 4 Times faster processor than the Sky panel and 125 more memory.
9. Quick Lighting Mount Options (fresnel mount, softbox, dome)
10. Light-weight internal power supply and a 3-pin XLR battery input for 48 V–batteries.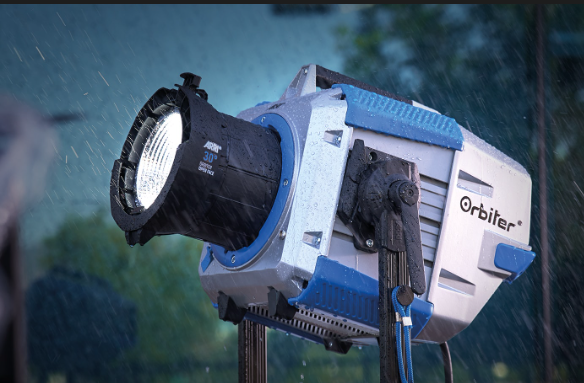 A new era of digital lighting is truly upon us. Orbiter is the most technologically advanced luminaire ever to be created for image capture while maintaining superior color fidelity. With state‑of‑the‑art electronics, Orbiter is able to perform more tasks than previous luminaires.
Credit: https://microsites.arri.com/orbiter/