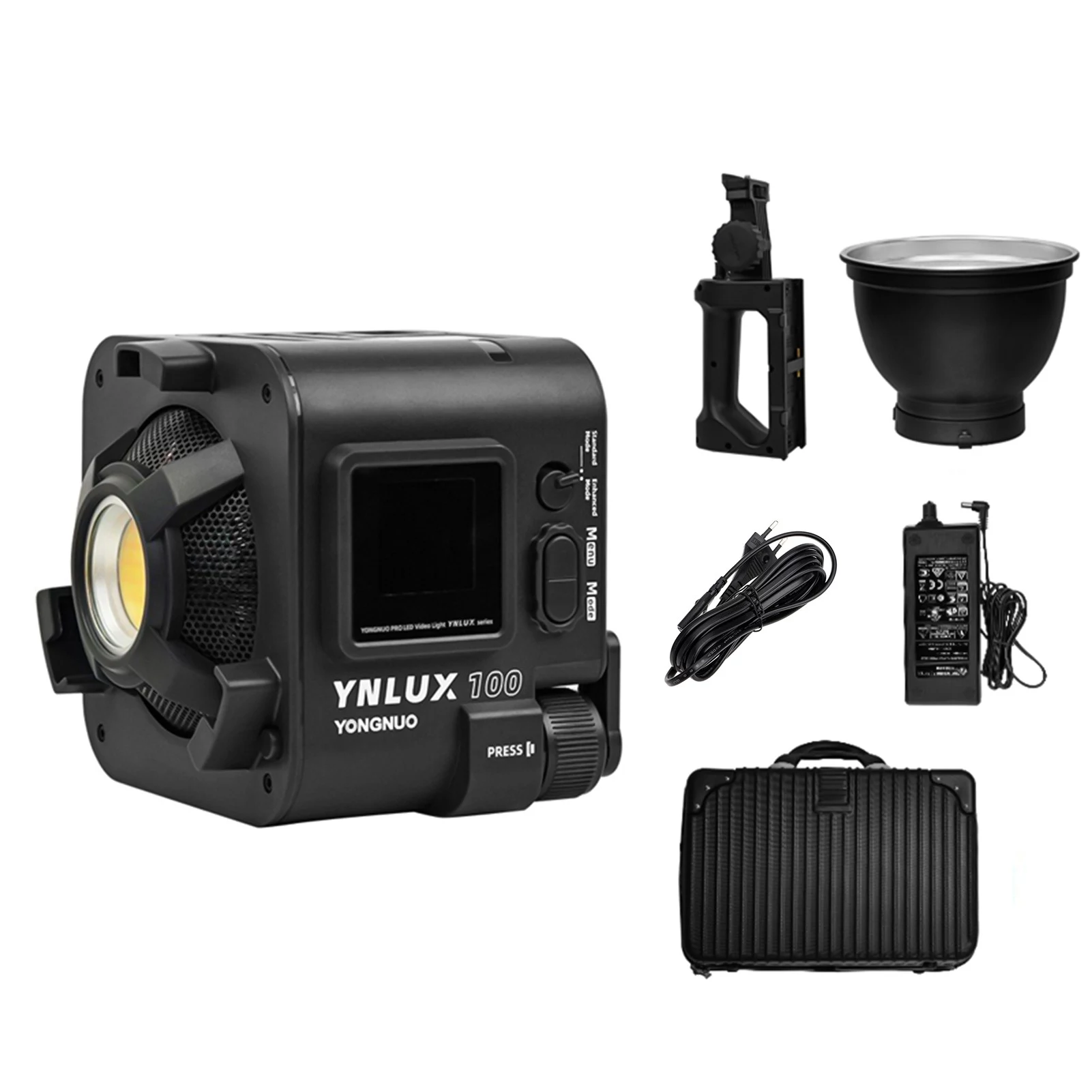 MEET YNLUX100, YONGNUO'S HANDHELD BI-COLOR LED
The compact, lightweight, and portable YNLUX100 Handheld Bi-Color LED Light Kit from Yongnuo is assembled around a fixture with a 3200-5600K COB LED lamp bead plus a high CRI rating of 95. This bright 100W LED light comes with a 55° reflector and delivers an output of 12,188 lux at 3.3′. It features 12 built-in special effects modes for creative lighting simulations and a sliding knob for quick brightness adjustments.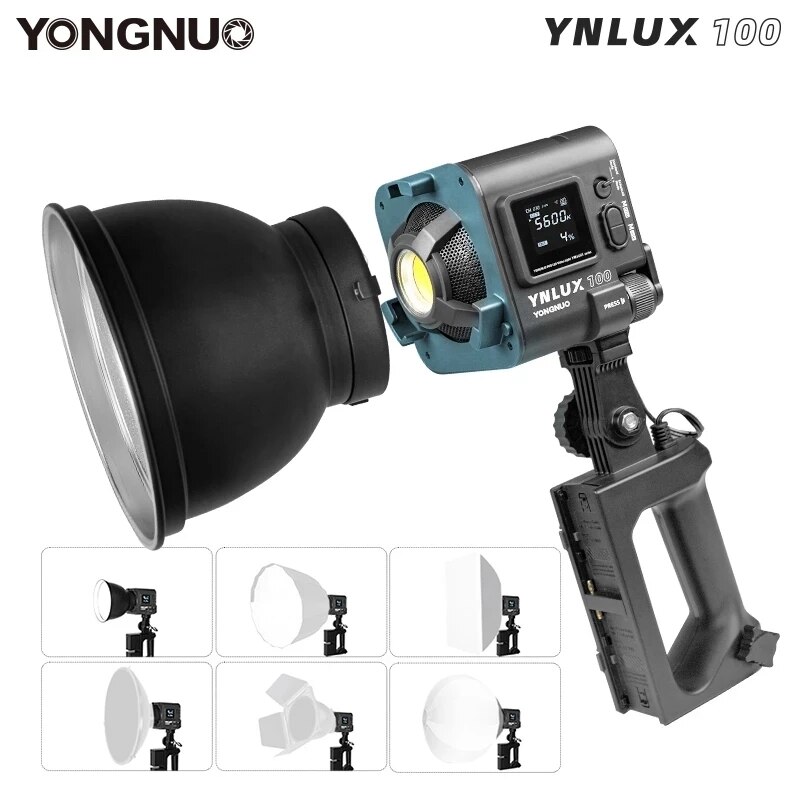 The YNLUX100 is ready for worldwide use thanks to its included power supply, but it can also run on two separately available NP-F batteries when AC power is unavailable. A hand grip with locking battery slots allows for comfortable handheld shooting. The light comes with a Bowens accessory mount, so is compatible with a wide variety of optional soft light modifiers. A portable case is also included for convenient storage and transportation.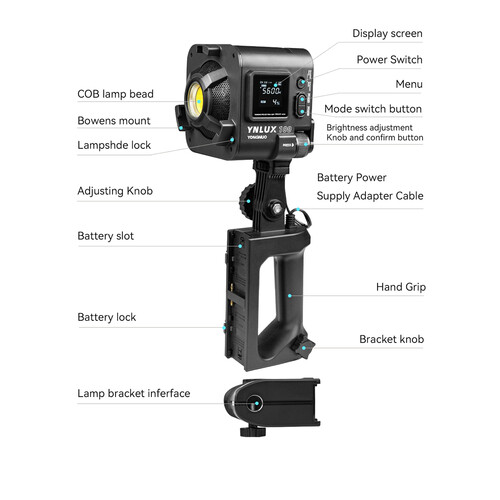 Below are some additional Features of the light:
1) Color Temperature
Adjustable Color temperature and Constant power 3200K-5600K color temperature, with a constant intensity output power at 100W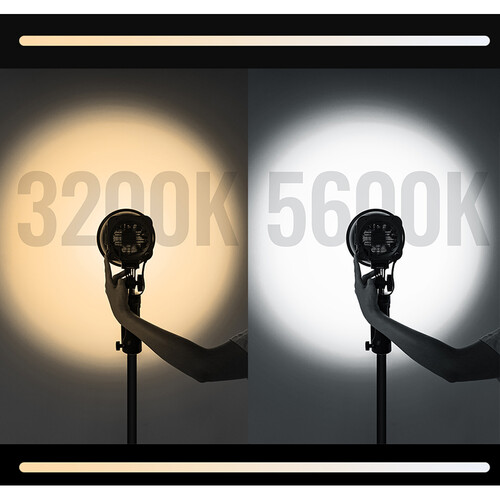 2) The light measures 4.7 x 4.7 x 4.9″ and weighs 1.5 lb (2.6 lb with reflector and hand grip)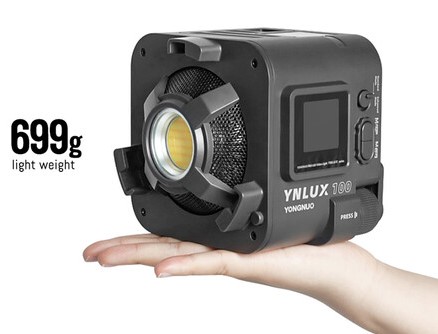 3) Interior metal design and exterior plastic coverage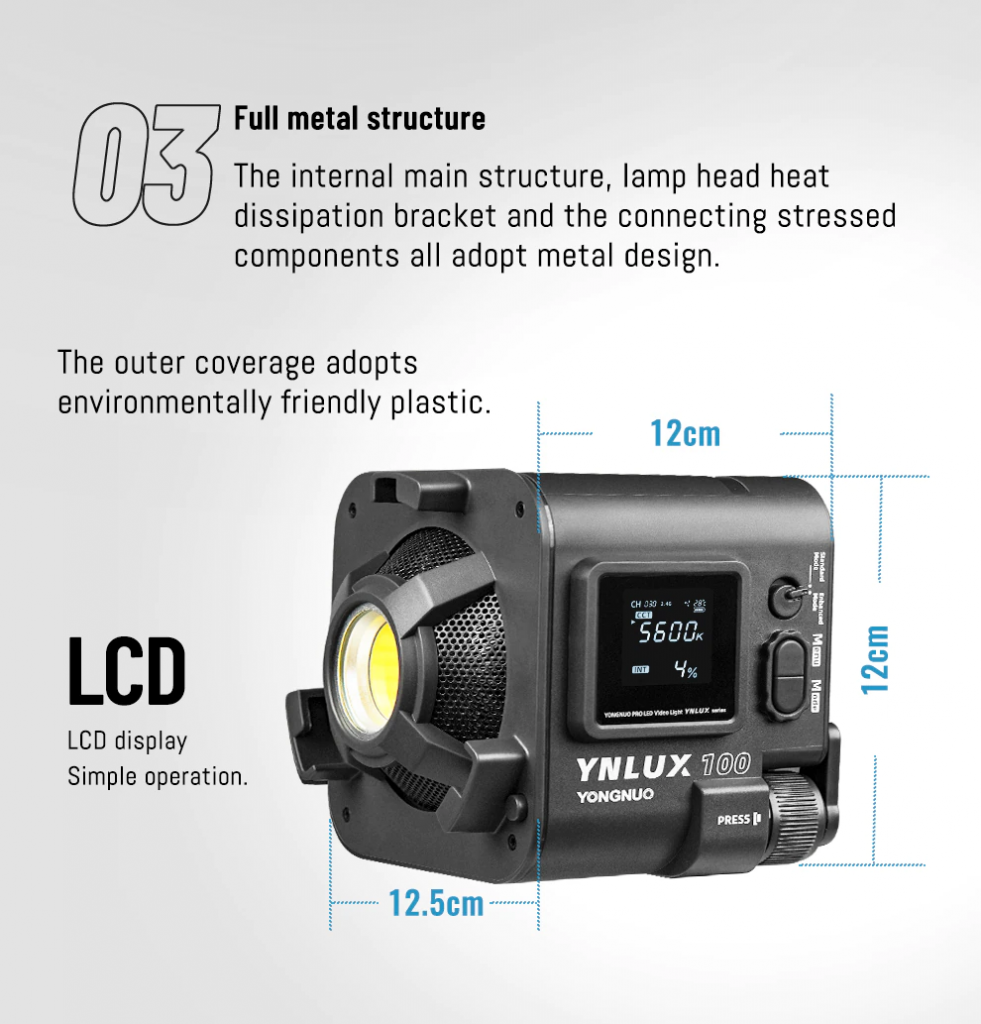 4) Yongnuo wireless control system with 256 channels
With built-in YONGNUO LED wireless control system and YONGNUO scenes modes, YNLUX100 can save a variety of values under different channels, add multiple lights and multiple different channels, and it can quickly adjust and save the data, which is convenient for you to use next time. It is also important to note that this wireless control can be done at a 15m distance.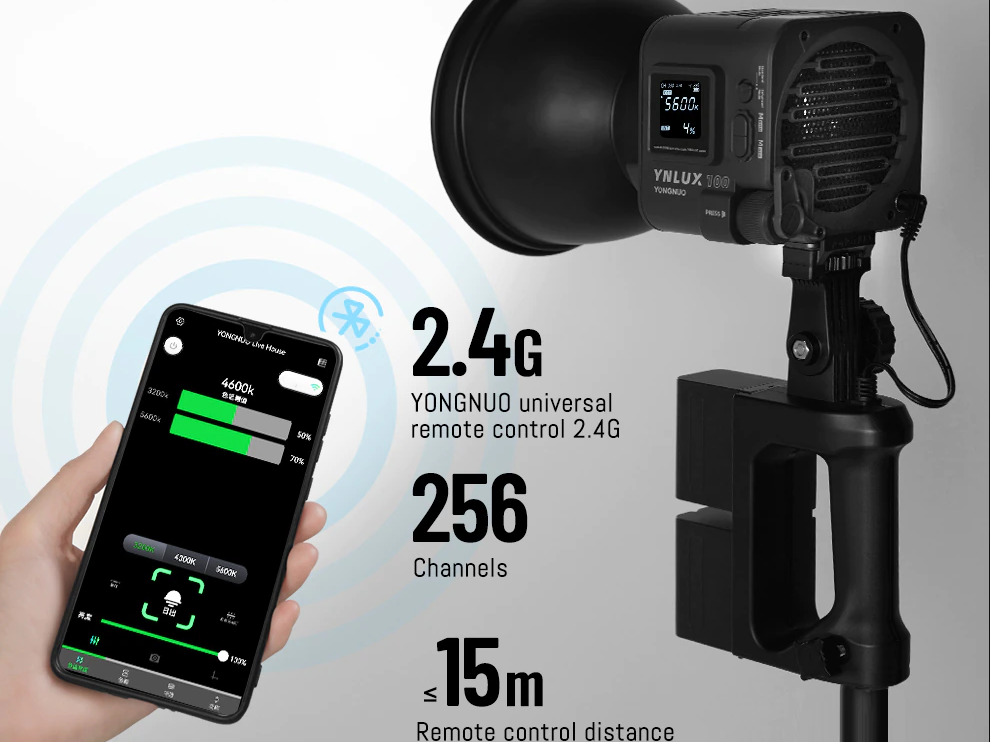 5) Remote control from up to 49.2′ away
6) 12 built-in special effect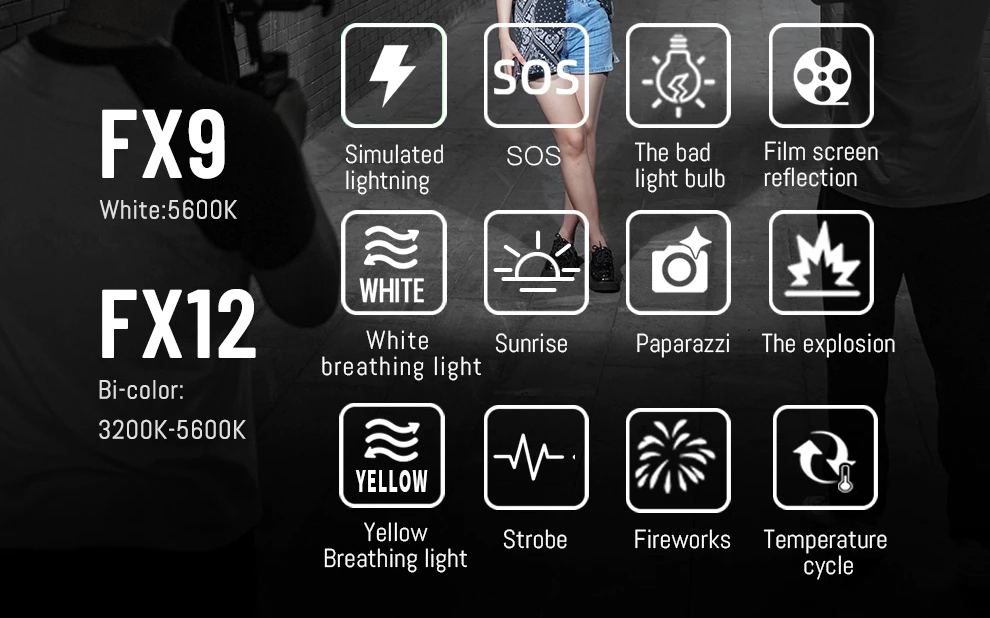 7) Reduced fan noise- Noise does not exceed 25 dB and fans can be manually turned off.
8) Support multiple power supply modes
It has options for the NP-F series batteries, power cord and adapter as well as optional handle for V-mount battery attachment.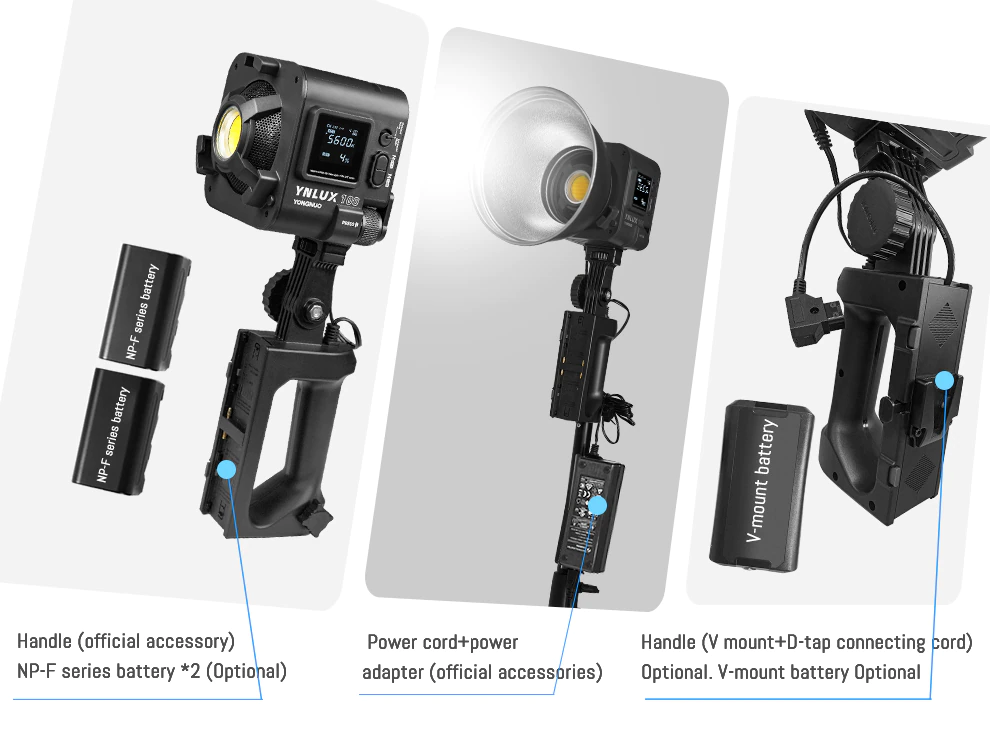 9) Equipped with standard 55°reflectorYNLUX100 creates even lighting, which is suitable for angle requirements of handheld shooting.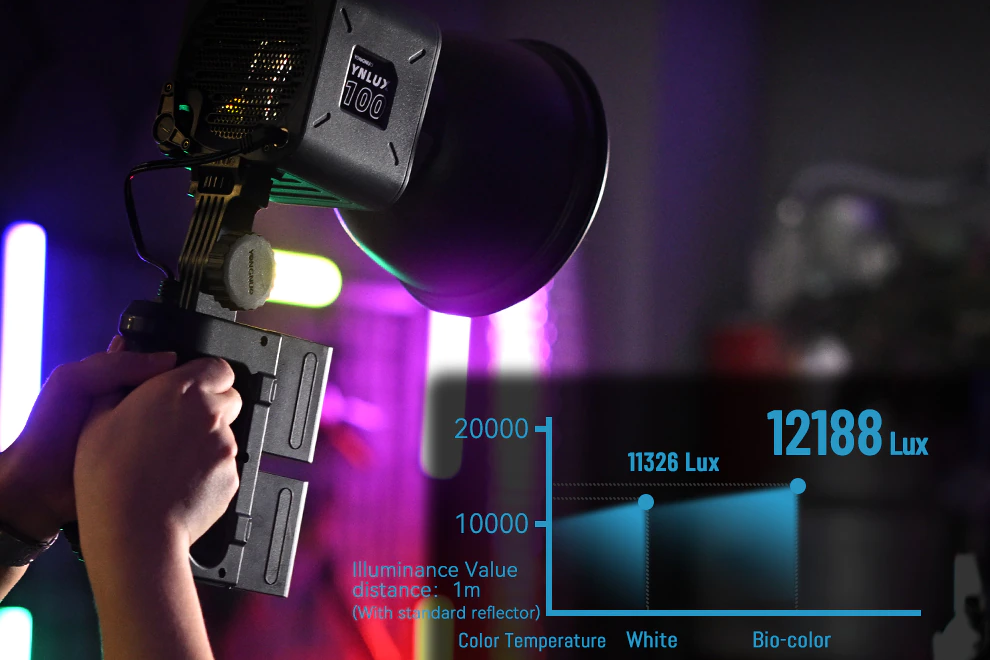 If you are in need of a cheap, lightweight and easy to use LED light, YNLUX100 is here for you. Kindly find below the product list.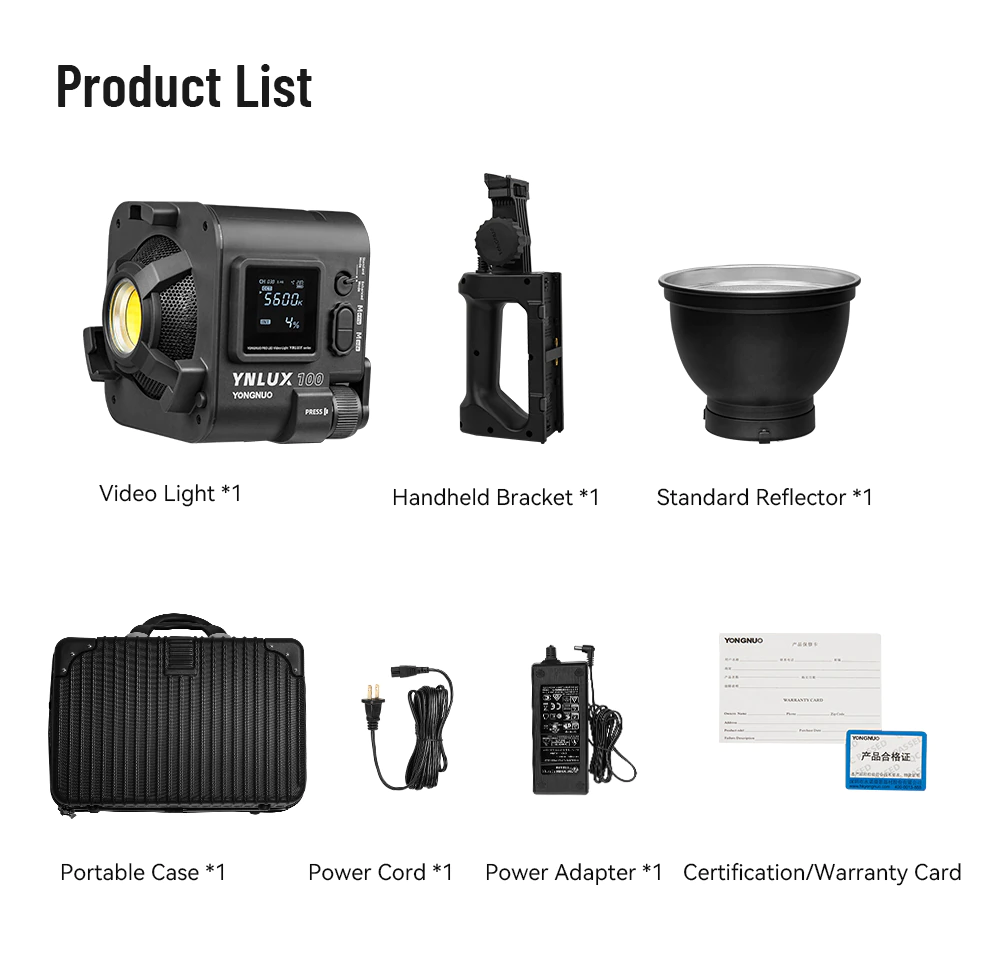 CREDIT: https://www.bhphotovideo.com/c/product/1716862-REG/yongnuo_lux100_3200_5600k_pro_studio.html/overview