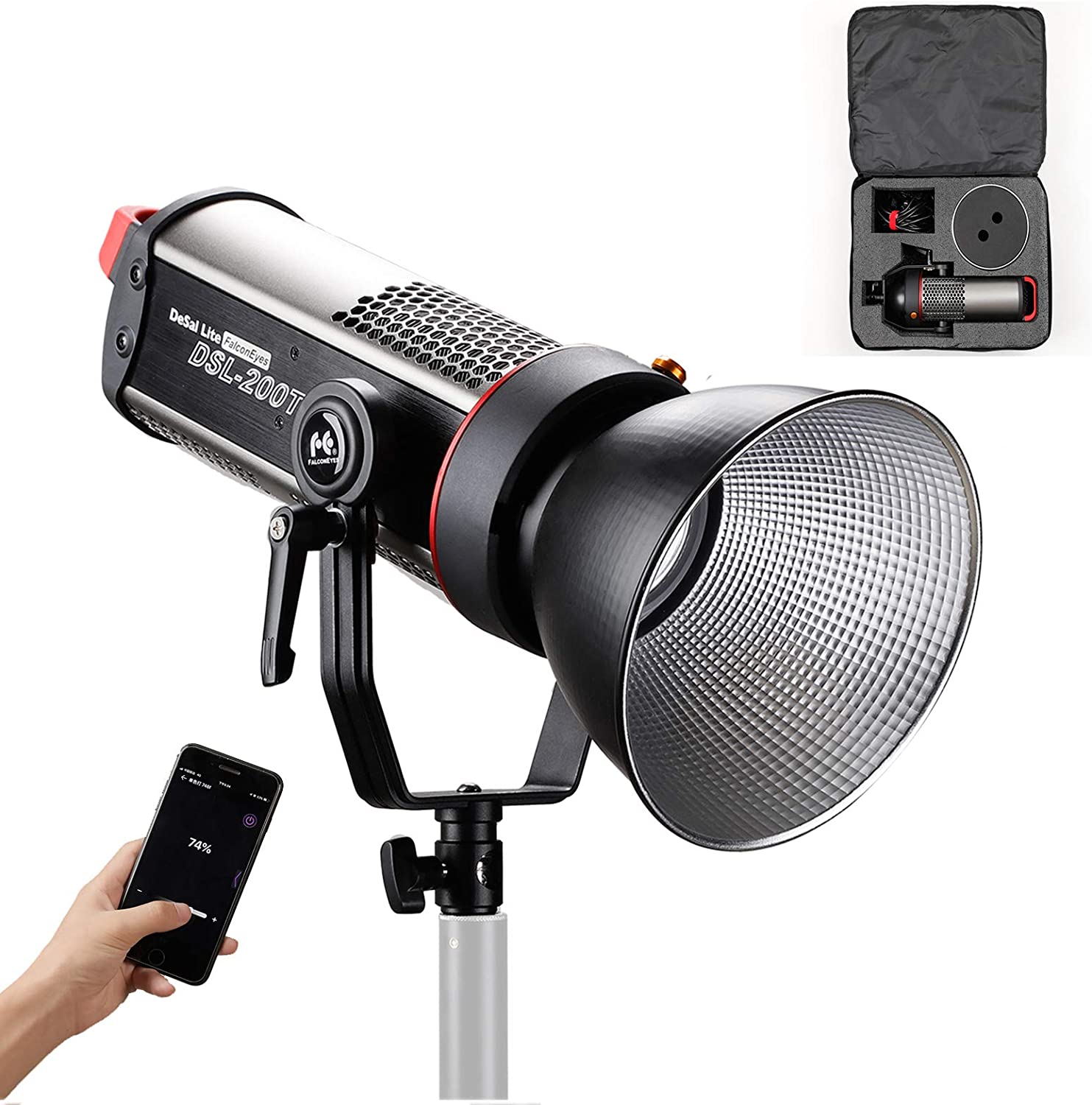 ALL YOU NEED TO KNOW ABOUT FALCON EYE DSL-200TD
FALCON EYES is a well-established manufacturer and exporter of full range of studio equipments with headquarters in Hong Kong. With over 20 years of production experience, they develop creative and Innovative studio equipment which meet the needs of both professionals and amateurs photographers and film makers. Some of the notable inventions of the Falcon Eye brand in the Led industry includes: Studio lights like DVR 384DVC, BL 30TD, T6, DSL 200TD; the very notable mat light series like RX 12T, RX 18TD, RX 10TDX etc. For the purpose of this blog post, we would be looking at the Falcon Eye DSL-200TD.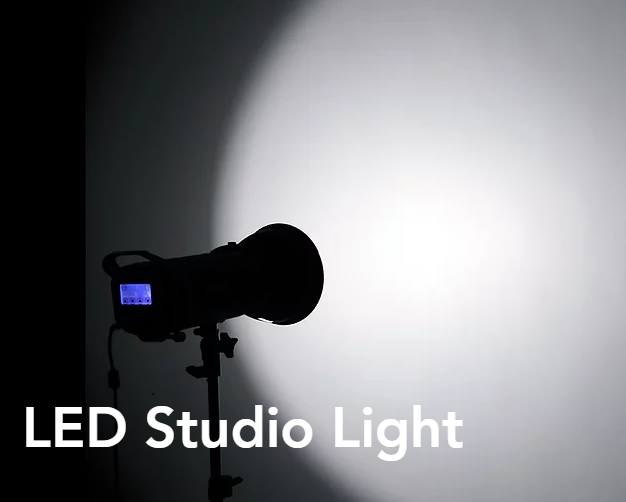 The Falcon Eyes DSL-200TD is a 200W high power LED studio lamp, it is designed with Bowens bayonet to provide sturdy mounting feature with the Bowens light modifiers, which is indispensable in any professional studio. The power LED provides unprecedented brightness, while the housing remains relatively compact. The bi-color of 2500K -9999K ensures that the DSL-200TD is precisely matched as a key light. It operates full voltage (100-240V) AC power which is perfect for studio use.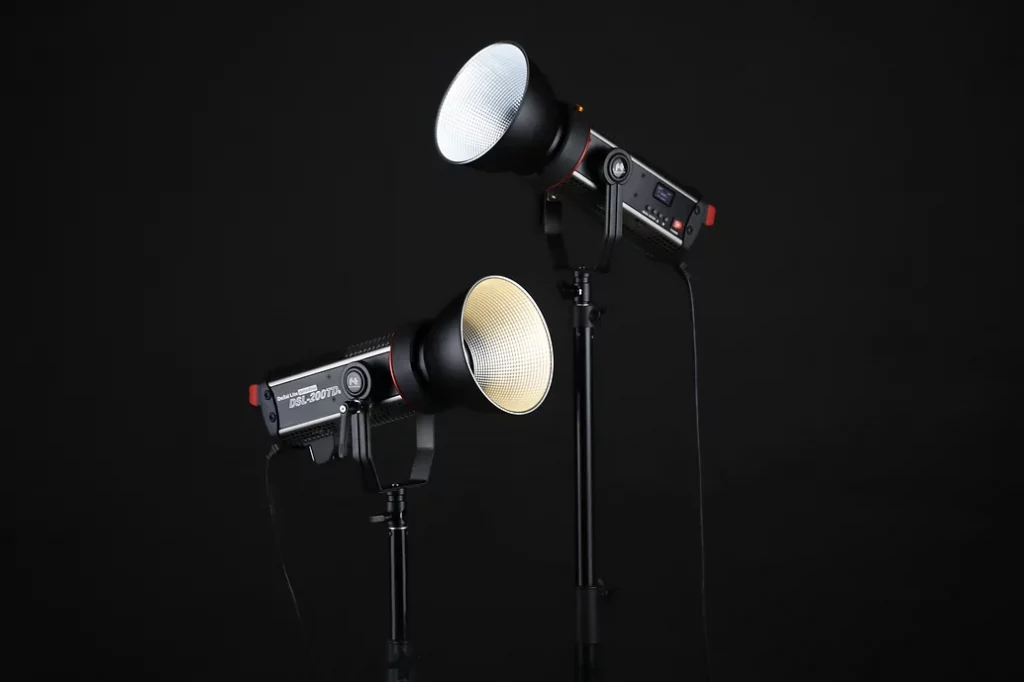 The power of 200W provides an outstanding LUX value of 165,000 at half a meter distance. DSL-200TD comes with special effects mode, including preset effects as Lightning 1, Lightning 2, TV, Candle, Reporter, Rapid Stroboscopic, Low/High Beam switch, Light strobe, and Heartbeat. DSL-200TD features "Desal Lite+" bluetooth APP control, with the ability to stably remote control through your mobile phone. With a LCD panel and button design, users can clearly check the working parameters of the light. DSL-200T is made of high quality lightweight aircraft aluminum body and it is easy to carry.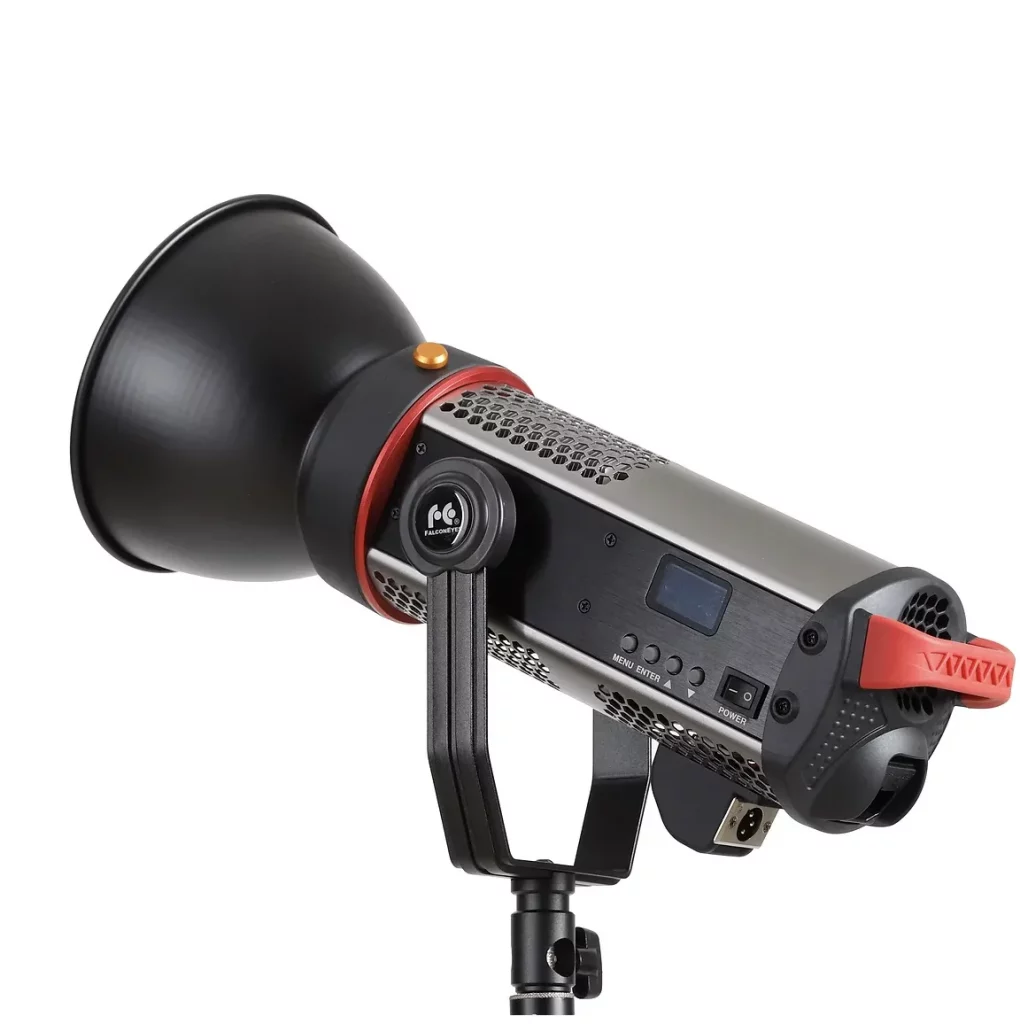 Some other features include the following:
Model Number: DSL-200TD
Color Temperature: 2500K – 9999K
Color Rendering Index (CRI): Ra 96
Output power: 1 x 200W Beam Angle : 33° (with reflector)
Color Control: 0-100% Stepless adjustable
Mounting : Bowens
Control Method: Knobs / DeSal Lite+ APP Control
Effects- Lightning 1, Lightning 2, TV, Candle, Reporter, Rapid Stroboscopic, Low/High Beam switch, Light strobe, and Heartbeat.
APP Control LUX (2500K) : 0.5M 72300 / 1M 11400 / 2M 2490 / 3M 1070 / 5M: 411 LUX (5600K) : 0.5M 165000 / 1M 26200 / 2M 5710 / 3M 2450 / 5M: 945
Voltage: AC-110V-240V Size: 410 x 185 x 145mm
Weight : 2.36kg
Fan Noise : 0.2M:37dB / 0.5M:35.9dB – The light has a built-in ultra-quiet fan cooling system which effectively improves the heat dissipation problem in complex shooting environments
Credit : https://www.falconeyeshk.com/product-page/dsl-200td