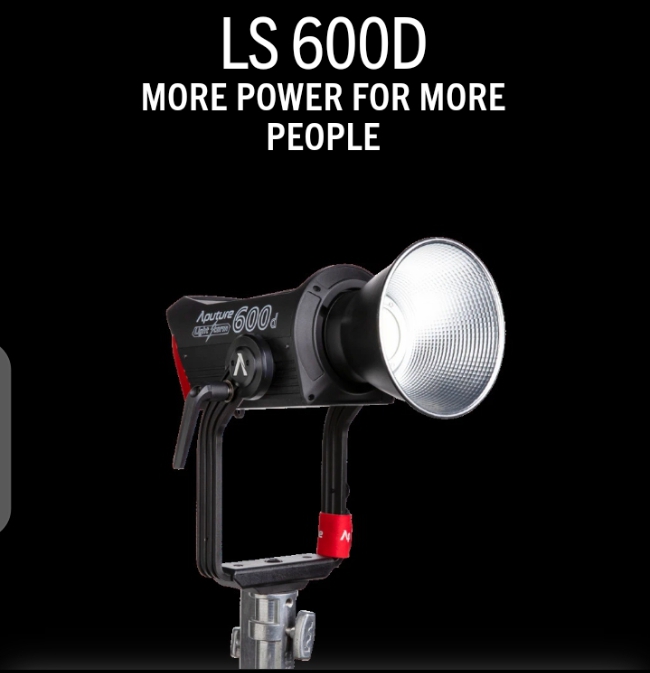 WHAT YOU DIDN'T KNOW ABOUT APUTURE LS 600d Pro
Aputure joined the league of high output lights by producing the Light Storm 600d Pro. This super bright LED COB Fixture came as a breath of fresh air and a ray of hope for filmmakers in need of really bright but affordable led fixtures over a year ago.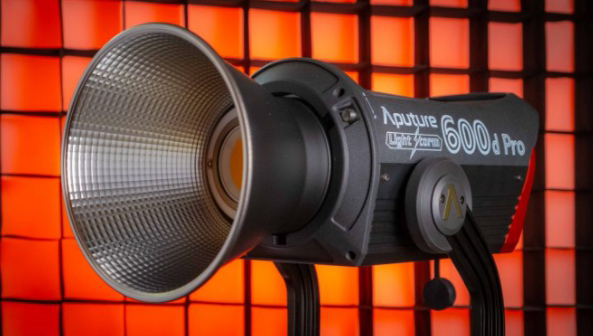 Like the other fixtures in the LS 600 series, the LS 600D Pro has dust and light rain resistance, a bluetooth wireless operating range of up to 80m, a beam angle of 55-105° and options for multiple control methods like the Sidus link app, inbuilt wireless DMX control, Art-net to mention but a few. The ballast is fatter as opposed to the usual longer ones; it is large and heavy, heavier than the fixture itself. The LS 600D Pro consumes power of up to 720w.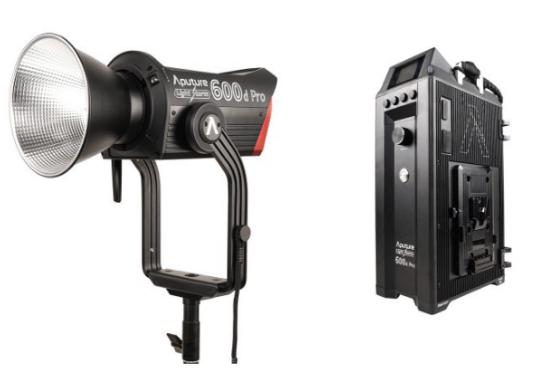 Some Important feature of LS 600d Pro from Aputure are as follows: 1. CCT = 5600 +_ 200k 2. Optimized LS 600 Series Hyper Reflector for Increased Output.
3. Beam angle of 55° to 105°
4. Comparable to a 1200W HMI or Joker 800.
5. 0-100% Stepless Brightness Control
6. Dust & Light Rain Weather-Resistant
7. Multiple Control Methods: On Board, 2.4GHz Remote, Sidus Link Bluetooth App Control, Art-net, 5-Pin DMX512 In & Out, Lumen radio, etc.
8. Dual Battery Plate Power Supply Supports Multiple Voltages up to Half or Full Power (14.4V / 26V / 28.8V)
9. Can Achieve Half Output with 2x V-Mount / Gold Mount Batteries (14.4V/15A, 26V/8.5A, 28.8V/7.5A)
10. Can Achieve Max Power with 2x V-Mount / Gold Mount Batteries (26V/18A, 28.8V/16A)
11. Can Charge V-Mount / Gold Mount Batteries When Plugged into AC Power (14.4V / 26V / 28.8V)
12. Supports 48V DC Input Power @ 15A, Including Battery Power Stations & Block Batteries (3-Pin XLR)
13. Accepts Bowens Mount Light Modifiers
14. Dual Junior/Baby Pin for Easy Mounting
15. Separate Control Box for a Lighter Lamp Head.
17. 6m Weatherproof Locking Neutrik Power Cable.
18. 4 Dimming Curves: Linear, Exponential, Log, S-Curve 19. 8 Built-in Lighting effects: Paparazzi, Fireworks, Lightning, Faulty Bulb, TV, Pulsing, Strobe, & Explosion.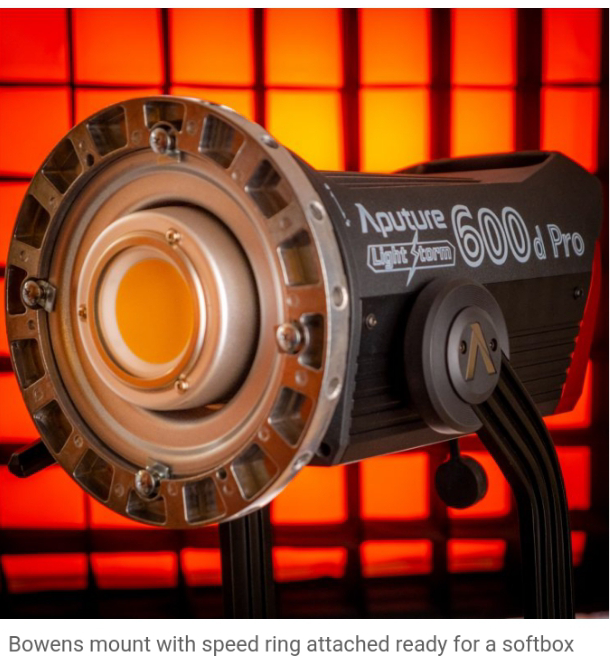 If you want a weather friendly led light with super bright output, cable and battery power options, multiple control methods and eight in built lighting effects for your film shoot, LS 600D Pro is a great option for you today.
CREDIT: aputure.com