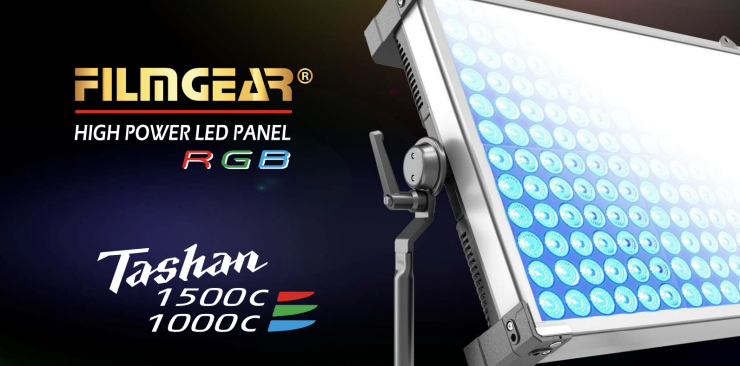 Meet Film Gear's Tashan RGB Power Panels
Film Gear is another top player in the lighting industry. They are a team of inspired filmmakers who bring quality and affordability to every production no matter the size. They grew from a small rental shop in Hong Kong into a full- service manufacturing equipment company. Film Gear recently announced the new Tashan RGB Power Panel, the 1000C and 1500C RGB. This light, they claim offers more output than any other competing RGB panel. Let us take a detailed look.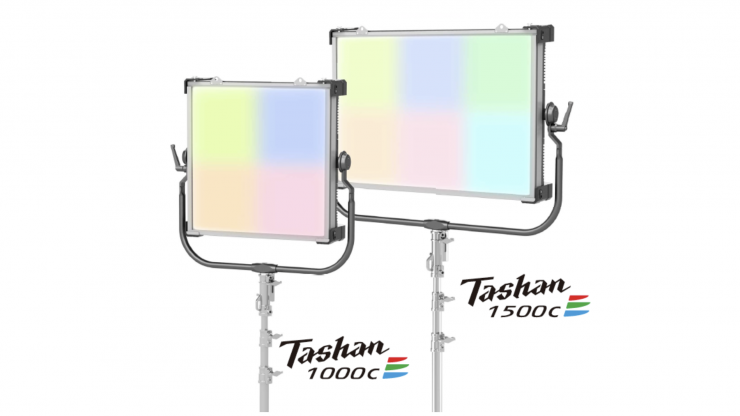 Film Gear has taken a lot of the same technology from its RGB Max series and placed the same TIR lens and MCOB chip design (tightened to a 22º angle) into the new Tashan 2×2 and 2×3 RGB Power panels.
Some other features of the Tashan RGB Power Panels include the following:
1. OUTPUT
According to Film Gear, these new types of luminaires output a very bright hard light that is far removed from traditional diffusion panels. Getting a focused beam without sacrificing intensity has long been a challenge for LED. However, the Tashan 1500C is claimed to be able to output more than a 5kW Tungsten Fresnel.
2. MAXIMUM CAPACITY
The Tashan 1000C and 1500C RGB Power Panels have different capacities in terms of consumption and output. The Tashan 1000C takes a total of 1050w while the Tashan 1500 takes a total of 1580w.
3. COLOR TEMPERATURE
In terms of color temperature, Filmgear's Tashan 1000C and 1500C RGB light offer a great range of color options. Both lights utilize RGBW technology and they have a CCT range of 2700-10,000K and full +/- Green / Magenta adjustment.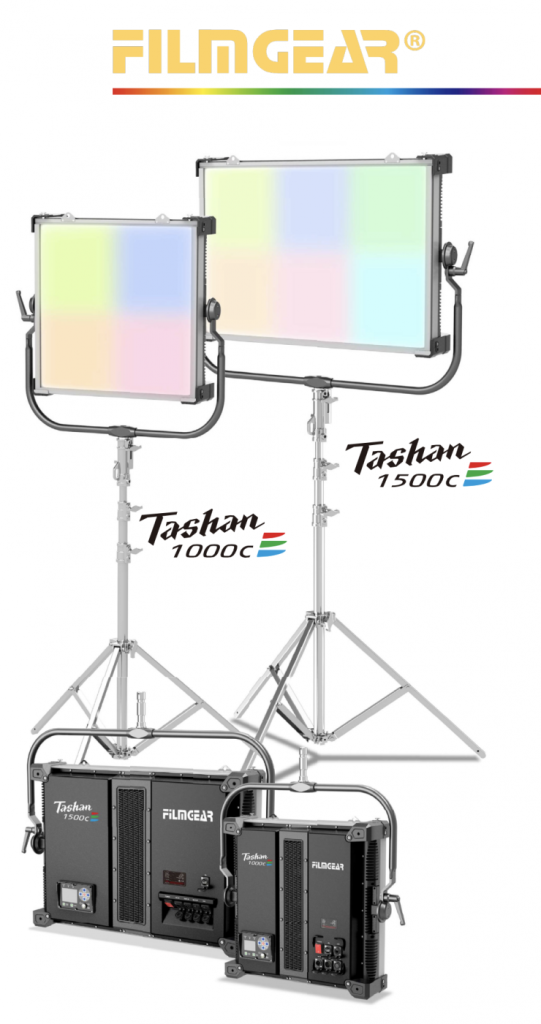 Comparative Analysis of Tashan 1000C and Tashan 1500C
Zenith 1500C (RGB)
Identity No. : L0150PPC
Max. Capacity: 1580W
Input Voltage: 110 – 220V AC
Input Current: 7.2A@220V AC
Color Temp. : 2700K ~ 10000K
Color: R/G/B/W Color Mixing
CRI: Average >95
TLCI: Average >90
Dimming: 0 – 100%
Control Signal: DMX / RDM
LED Lifetime: 30,000 Hrs (Estimated)
Stirrup: Ø28mm (1-1/8 in.) Spigot
Class / IP Rating: 1 / IP 65
Weight (Lamphead): 49kg 
Zenith 1000C (RGB)
Identity No. : L0100PPC
Max. Capacity: 1050W
Input Voltage: 110 – 220V AC
Input Current: 4.8A@220V AC
Color Temp. : 2700K ~ 10000K
Color: R/G/B/W Color Mixing
CRI: Average >95
TLCI: Average >90
Dimming: 0 – 100%
Control Signal: DMX / RDM
LED Lifetime: 30,000 Hrs (Estimated)
Stirrup: Ø28mm (1-1/8 in.) Spigot
Class / IP Rating: 1 / IP 65
Weight (Lamphead): 34kg
CREDIT- https://www.filmgearusa.com/led-zenith