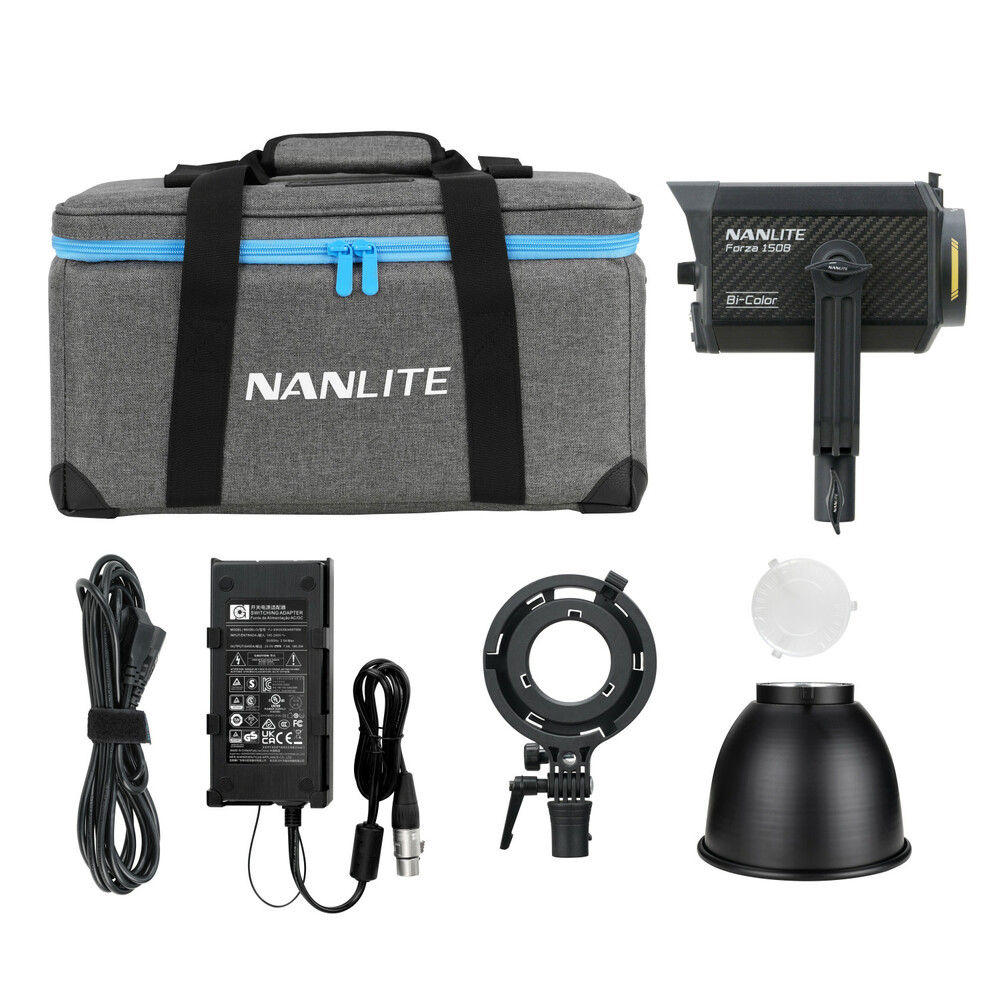 NANLITE LAUNCHES NEW FORZA 150B LED Bi-COLOR SPOT LIGHT!
NANLITE recently launched the new Forza 150B. It is a bi-color COB LED spotlight meaning that it can be adjusted between both tungsten balanced and daylight balanced modes. The light offers an adjustable color temperature range of (2,700-6,500K), a native FM mount, 12 built-in lighting effects, and support for Bluetooth/2.4G/DMX connectivity and a low power consumption of 170W. It is also important to note that the fixture is 100% dimmable.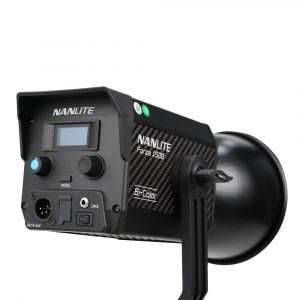 The ever-growing Forza lineup has been further expanded with the inclusion of the Forza 150B. It becomes a must-have LED spotlight for lighting on-the-move owing to the tons of features packed inside, ranging from flexible CCT adjustments, compact form factor and optimal fan control. It also delivers uniform high-quality light for scenarios such as live streaming and interviews and uses FM Mount to boost its ecosystem.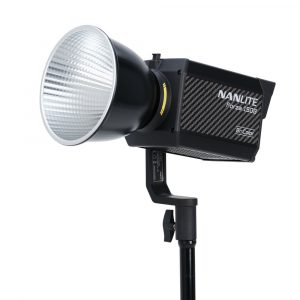 Some of the features of this light are as follows:
Accurate Rendition – Forza 150B achieves genuine progress in terms of color quality. Prudent steps have been taken in perfecting its color accuracy through various testing of rendition/fidelity/saturation, which lay a solid foundation for usage in all kinds of shooting practices
Silent Emission – The intelligent fan control system is excellent and silent all the time. Lighting setup and audio collection won't interfere with each other for such shooting scenarios as close-range filmmaking, interviews small scene dialogues, live streaming, etc.
Compact Versatility – Forza 150B maintains all-in-one design with its body constructed of durable metal and carbon fiber ensuring its both lightweight and sturdy. A simple two-knob and one-button UI offers intuitive operation. Minimalism sustains more CCT options integrated.
Optional Controllability – Equipped with a mature system, Forza 150B allows for more freedom in wireless lighting control. Along with on-board control, it also features 2.4G, Bluetooth, NANLINK APP controllability, and DMX/RDM compatibility via an additional 3.5mm wired connection cable.
Enhanced Efficiency – In addition to power option via the standard power adapter the hand-held V-mount battery grip can also provide stable power supply. The ergonomic design meets the demands of fast-moving reshoots lighting and improves the efficiency on set as a result.
Fine-tunable Effects – With great smoothness in CCT and intensity tuning, Forza 150B fully lives up to the expectations of shooting smooth and controlled scenes. Its 12 built-in practical effects allows for free adjustment via on-board or NANLINK APP control on intensity/speed/CCT. More CCT options and pragmatic effects variations are permitted as a result. These effects are as follows CCT Loop, INT Loop, Flash, Pulse, Storm, TV, Paparazzi, Candle/Fire, Bad Bulb, Firework, Explosion and Welding.
More Compatible Modifiers – The FM Mount ecosystem grows steadily with the introduction of the Forza 150B and other modifiers joining in. A whole collection of more compact and lightweight lighting gears come into view. Forza 150B also connects with Bowens Mount modifiers via the included adapter to unleash more possibilities for light shaping as well as creative visions.