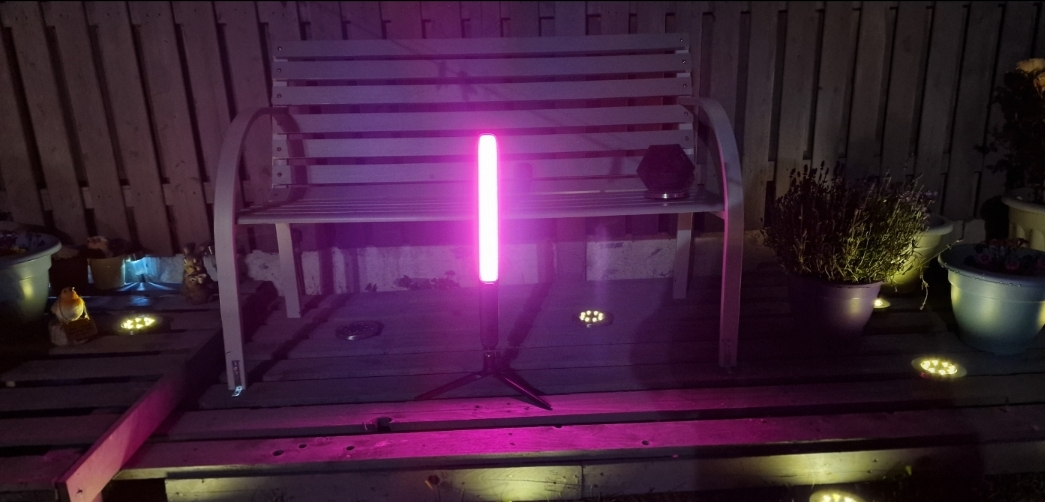 Zhiyun Expands into Lighting with a 20708 Lux LED Wand
The LED light market has been a bit over-saturated these last few years, so competitors have been trying to find new ways to stand out from the crowd. Nanlite embraced the technology found in ARRI products, while Astera packed loads of versatility into a small yet affordable panel light. Zhiyun, who just released a creator-focused gimbal, is now jumping into the lighting game with its newest release—the Zhiyun Fiveray FR100C, a 100w battery-powered light wand. But is the gimbal company a little late to the party, or is it bringing some new features to a packed marketplace? Let's find out!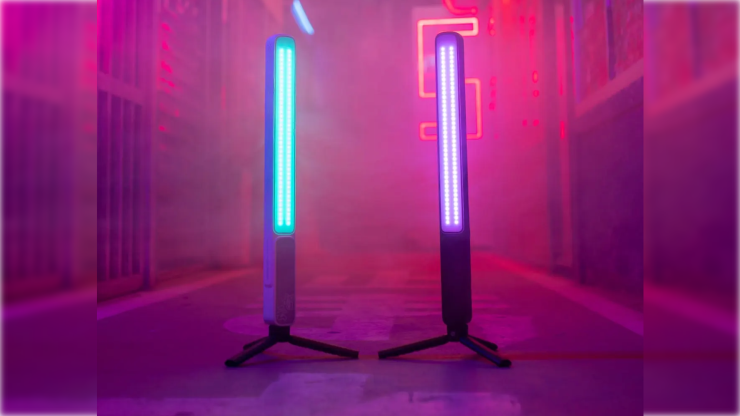 Packing Power
Spec-wise, the new Fiveray FR100C LED wand meets the expectations any creative would have. It has a color temperature range of 2700K-6200K, a CRI of 96, and a TLCI of 97. How these values are measured and how accurate they are remain to be seen. There are two modes, a CCT mode for your standard kelvin range and an HSI Mode for full RGB. All in a package that weighs 920g (slightly over 2lbs). These are some solid features to have available on a shoot. CCT mode colors aren't completely stylized and allow you to create rich and natural-looking environments, while the HSI mode untethers you from the shackles of conformity.
Controls
Accessibility is a huge strength of this light. It comes with a single control wheel and a few buttons for making adjustments one-handed. This is all displayed for you on a 96" OLED with a control wheel to adjust across the entire range of color, temperature, and hues. Don't have a gaffer? A grip? Just take matters into your own hands.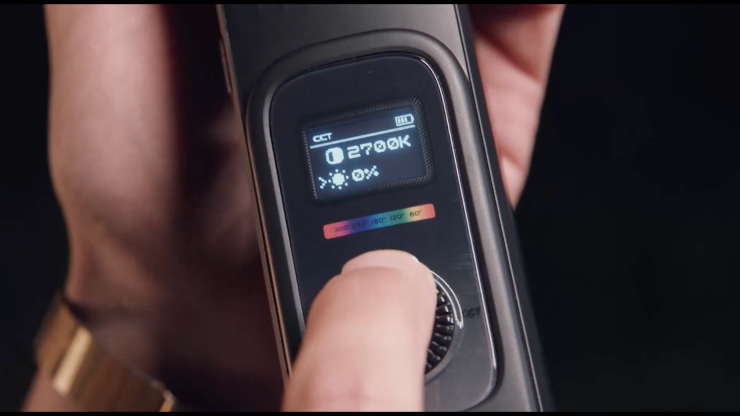 Battery Life
The FR100C has some impressive battery settings that make this product a competitive light in the market. There are six built-in 2600mAh batteries inside each wand, and with Zhiyun's power management feature, you can shift your use case to either output or time. Kind of like the Astera HydraPanel. You also get PD fast charging via USB-C or you can get the optional 120w power supply.
According to Zhiyun, you can get a whopping 5 hours and 40 minutes of runtime, but only at 10W. Going further, you'll get 2 hours and 10 minutes at 25W, and 31 min at 100W which is full power. 30 minutes of 20708 lux isn't bad for a small light like this. Keeping all of this power cool is also important, which is why the FR100C has a dual temperature control system, utilizing six fans and a radiator to keep the LED light array cool over long photo shoots. The light monitors your temperature circuitry and will engage the cooling fans when the temperature reaches a predefined level.
CREDIT : https://nofilmschool.com/zhiyun-expands-lighting-led-light-wand\